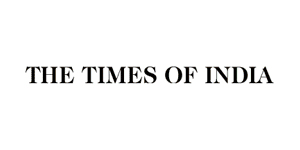 NAGPUR: The Nagpur Improvement Trust (NIT) has planned to spend more than half of its year's budgetary surplus on its diamond jubilee celebrations lasting for three days. The agency has approved an expenditure of 2 crore for the revelry while its annual surplus itself stands at 3.75 crore. The expenditure will be mainly on entertainment with no plans lined up for public amenities by the civic body.
This came out following a Right to Information ( RTI) query by Jan Manch, a social organization from the city. NIT will be spending 1.45 crore alone in inviting celebrities like actor Hema Malini and singers Asha Bhosle and Shankar Mahadevan. The artists would charge 30 to 50 lakh each, while another 25 lakh would be spent on the arrangements. Hema Malini's fee alone for performing a dance show comes to 30 lakh. Another 50 lakh are estimated to be spent on a 10-day international chess competition, out which 20 lakh will be contributed by the NIT and the rest will be raised through sponsors. Another Rs5 lakh is planned for illumination and 10 lakh on a feast for NIT employees. The total expenditure comes to about 2 crore.
NIT's chairman Pravin Darade admitted that the plan was approved. "The decision was taken because NIT will still be left with almost the same amount of money as it is spending on the celebrations. Some amount will also be spent on renovating the building," he said. Darade claimed that there are chances that NIT may not have to spend any amount at all as it plans to raise a sizeable portion funds from sponsors, which include CREDAI Nagpur Metro, an association of builders and developers.
"Hema Malini was invited for a similar show during Kalidas festival when I was the district collector. The expenses to the tune of 12 lakh were borne by the sponsor," he said.
However, vice-president of Jan Manch Pramod Pande said that NIT can use its funds on more useful purposes. "There are several plots lying undeveloped with owners having deposited their funds for creating the basic urban amenities. NIT should give priority to such works," he said. Veteran social worker Umesh Choubey also called the plan to be sheer extravagance. The NIT can focus its resources on more useful purposes like development of plots, he said.