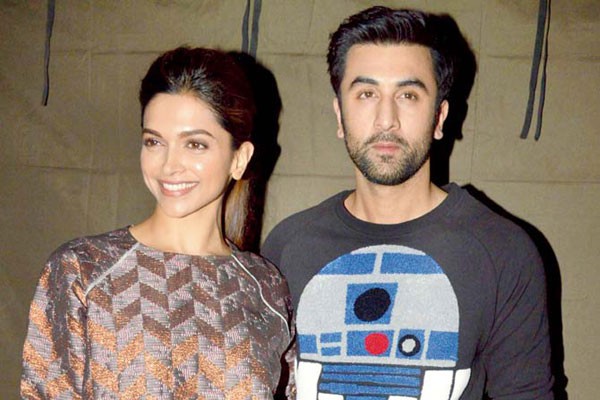 Fans of ex-lovers Ranbir Kapoor and Deepika Padukone were delighted on hearing that the duo will be reuniting post their last outing Tamasha. Ranbir and Deepika were supposed to walk the ramp together for ace designer Manish Malhotra at the Mijwan Fashion Show on April 9 this year. However, that is unlikely to happen now.
Before you jump the gun and draw your own conclusions, let us inform you that that duo won't be walking the runway together on April 9, that doesn't mean that Ranbir and Deepika won't walk the ramp together at all. Turns out that the Mijwan Fashion Show which was earlier scheduled to take place in Mumbai on April 9, has been postponed for a week. The reason being that both Ranbir and DP have taken ill.
Here's what it read:
We regret to inform you that the Mijwan Fashion Show scheduled in Mumbai at the Grand Hyatt on 9th April 2018 has been postponed by a week or so.
Both our show stoppers Ranbir Kapoor and Deepika Padukone have taken ill and we are waiting for them to recover.
We will inform you as soon as a new date is finalised.
Apologies for the inconvenience caused and hope you will bear with us.
Just recently, Manish Malhotra had taken to his Instagram account to announce that Ranbir and Deepika will come together for the walk of Mijwan.
Meanwhile, speculations about Deepika getting married to Ranveer Singh are rife. Rumours suggest that their parents have shortlisted four dates between September and December. Apparently, the venue and disigner are yet to be finalised.