On occasion of WORLD RESTART A HEART DAY celebrated by ISA at National level on 23rd October , under the aegis of ISA National and Indian Resuscitation Council, as a part of international program of World federation of society of Anaesthesiologists.
This activity is taken to restart a heart , when it has suddenly stopped working. The primary step wise protocol if followed by any person can save life of that person.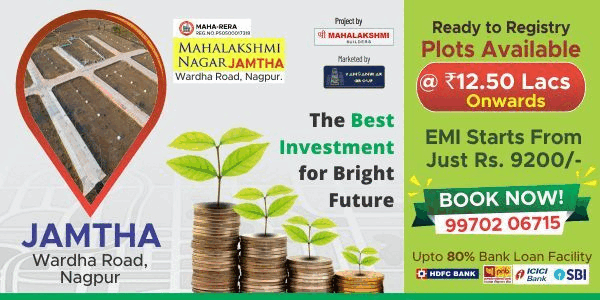 Indian society of Anaesthesiologists NAgpur conducted mass COMPRESSION ONLY LIFE SUPPORT (COLS )training sessions at different schools , hospitals , medical colleges ,public places on single day.
Teamof 38 members of ISA Nagpur trained more than 6000people in divided batches tirelessly through out the day in multiple sessions.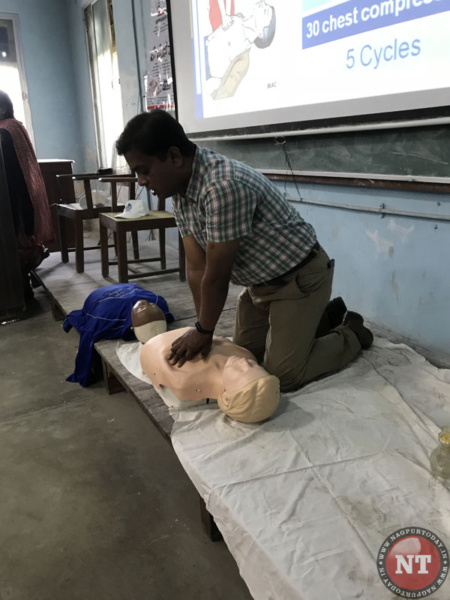 It was an outstanding performance by our members who enthusiastically conducted COLS activities on such a large scale which was commendable ,record breaking
President Dr. Sunita Lawange and Hon. Secretary Dr. Ramtani congratulatedone and all and express heartfelt gratitude to all for crafting a history which will be memorable and cherishable ever .
The day was scheduled a day prior in meeting, work was divided , banners of WRAH Day were given to all the trainers.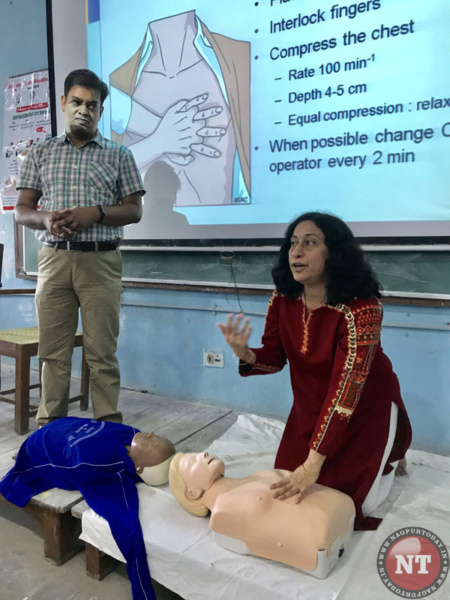 Activities from 9 Am to 8 pm ;
1) DPS. , Kamptee Road
2) Narayana Vidyalaya
3) R. S. Mundle School
4) Dinanath High School
5) MKH Sancheti School and junior college
6) Bhagwati Girls school
7 ) Vivekanand Nagar School
8) Sai Parnath School Jaripatka
9) Mateshwari Yoga centre , Jaripatka
10) GMC ,Nagpur 1st yr UG students , Dental students and class 4 attendants
11) Trauma centre, GMC
12 ) For Security and BVG employees at IGGMC , Nagpur
13) NKPSIMS and Lata Mangeshkar Hospital for class4 and visitors
14) Shree Ayurveda College for UG students
15) Getwell Hospital for paramedics and nurses
14) VIMS Hospital for paramedics
15) Roy Hospital , Kamptee Road
16 ) kojagiri Poornima Milan at Dr. Ritesh Borkars house.
17. JIT , Nagpur
18. IKON Hospital
It was an exemplary team work and since last 2 days COLS wave started in full swing from ISA office itself . ISA Nagpur 'sunity and enthusiasm is unmatchable
A big thank you all respected senior
professors,consultants and ISA members ,
Hats off to all of you for taking out time and helping our branch to achieve this target.