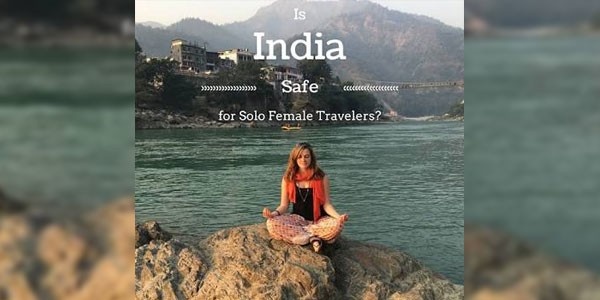 My maid Pushpa Bai goes home at 8 p.m. every night on a cycle. Her house is not that far but it passes through some deserted stretch of road. She lives in a 'basti' which has a very high crime rate, according to police records.
"Do you feel unsafe while going home? Have men ever followed you or made indecent comments?" I ask her. (Let me mention here that Pushpa is young and can be considered a 'looker', plus she dressed nattily.)
"Not at all" she replies, "I have been working for 10 years now and sometime going home at even 9 p.m., never had I had a bad experience" she replies.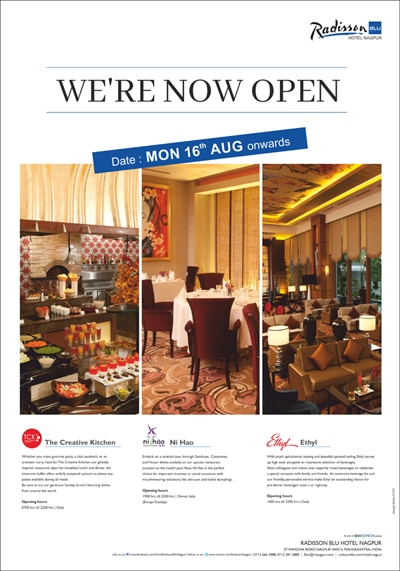 Then she looks at me pointedly and says:
"May be these things happened in the 70s when you went to college, but not anymore. We women are stronger and smarter now. We don't take nonsense from anyone."
Ever since I read about the Reuters report that states India tops the list of being the most unsafe place for women, I have been wondering about how that conclusion came about, and what the reality is.
So I asked many women I come in daily contact with – do they feel unsafe on Nagpur roads?
Dr. Chitra teaches Zoology in a college in Kalmeshwar. She drives herself there daily and drives back, sometime at 6 p.m. or later. Whatever the weather or the time, she has not felt unsafe in any way.
Vandana and her daughter take a bus from Wadi to Shankar Nagar every morning, returning in the evening. They work in separate places. Even they scoff at my question whether they feel 'unsafe'.
Sangeeta does odd jobs for many people. She leaves her three daughters at home alone- specially during their school holidays. The eldest is 16 and youngest 7. They have no chaperone to look after them.
"Don't you worry about your daughters when they are alone at home?" I ask her. She looks amused at my question "no, not at all! My sister lives very close by, and anyway my girls can look after themselves" she replies.
I can go on with such examples. Girls who go for late tuitions, return from colleges that are far away from the city, nurses who work late shifts, even night shifts in hospitals, girls working in hospitality … staying at home in cloistered, 'safe' environment is not possible, feasible or even desirable. We don't educate girls so they stay at home, do we?
If women have to march shoulder to shoulder with men, they have to be bold, courageous and outgoing.
Last night, my young daughter, who works for an international bank in Mumbai took a midnight plane to Chennai for some urgent work. She left home at 1.30 a.m. and reached Chennai at 4.30 a.m.
So which is this country they are talking of? Where women can't venture out alone after 7 p.m.?? Definitely not the country I and many working women like me live in!
This is not to say that women are 100% safe or it is not, sometime, dangerous to venture out.
India has come to the point where women are reclaiming the right to venture out at nights. Recall the outrage and the outdoors protests that took place after the harassment of Vandana Kundru shook Chandigarh. In many other countries, a mere mention of such a right, to be out, safe, at night, even alone, could risk incarceration or worse for women.
Yes, crime against women does still happen, but is it really going up?
Statistics says that reported cases of crime against women increased by 83% between 2007 and 2016.
Has incidence of Rape gone up?
Four cases of rape are being reported every hour. The way these figures have been reported by Reuters makes it look like there has been a sudden spurt in cases of sexual assaults. But what has actually happened is that more cases are being reported now. With provisions of zero FIR, which allows a FIR to be filed in any police station, irrespective of the place of an incident/jurisdiction, and growing outrage against victims being turned away from police stations, more rape survivors have come forth to report sexual assault.
In India itself, more cases are reported from Delhi because, in the presence of a constant media glare, it is very difficult for police officers to turn away victims without lodging their complaints. Which does not mean that Delhi is actually the most unsafe city and the rest of India a paradise.
Yes,there are handicaps women still suffer from. Many women in India.
But the situation is worse elsewhere.
Scenario in other countries
In Saudi Arabia women are not yet allowed to drive; they cannot leave home without a male chaperone, they cannot even dream of trying out dresses in the most upmarket mall! Their men folk would be aghast at the very idea of their women undressing in the Trial room of some shop.
In this country, there is no penal code and no written law which specifically criminalizes rape or prescribes its punishment.
So, if you can design the mechanism in a way that no one can come out and register a case, you can live happily in the comfort of the fallacy that it never happened.
In a supposedly modern and progressive country like Israel women need permission from the very husbands they wish to seek divorce from!
In many states in USA, yes, the United States of America, women do not have the right to seek abortion of an unwanted fetus. They cannot terminate a pregnancy that might have resulted due to rape.
When you have no control over your own body, and are forced to go through a pregnancy that is physically and mentally traumatic, isn't it violence of the worst sort too?
While female genital mutilation (FGM) in India is largely unknown, it is pretty blatant and rampant across many African countries.
Our ecosystem is getting more open and women friendly
Speaking publicly about menstrual troubles is not not a taboo any more. This has resulted in films like 'Padman' being made by mainstream Bollywood. Remember also, Toilet – ke Prem katha? It stressed the importance of each home having a toilet, specially for its women folk so they don't have to go out to relieve themselves. What's more, the film became a hit too!
I don't have figures for it, but I definitely know that instances of dowry deaths, that horrified the nation 2 decades ago, have gone down.
May be it has something to do with the ratio of men vs. women getting skewered, but when there are less marriageable girls compared to boys, families are going to be happy at just finding a good bride for their precious son!
This is not to take away from another fact: it took time, but men are changing too! Wife beating, bullying, harassment is definitely on the way out in the younger generation.
India has had a long history of Social Reformers
Just a century and a half ago, India was a country where horrific things like wives being burnt on the funeral pyres of their husbands happened in some states. Girls did not have access to education; they suffered from a number of paralyzing taboos.
Reformers like Raja Ram Mohan Roy and later the couple of Savitri Bai and Jyotiba Phule changed all that. It was 100% due to efforts of such visionaries that Indian women never had to fight – like women everywhere else – for the basic right to vote. As soon as we got our independence, our constitution enshrined equality for women as their basic right. Since then, many other judicial reforms have happened to make girls more equal- like right of property.
So, in conclusion, India is not the most terrible place to be a woman in!
On the contrary, I consider myself fortunate to be born an Indian.
Sunita Mudaliar
Executive Editor