Nagpur: After evading arrest for over two months and denied anticipatory bail by different courts, two sons of tainted Chairman of Maharashtra State Construction Workers' Welfare Board Munna Yadav – Karan and Arjun – surrendered in Dhantoli Police Station on Saturday. That the surrender 'drama' was pre-planned could be gauged from the fact that several supporters of Karan and Arjun had gathered in front of police station. Both have been remanded to police custody for four days.
It is pertinent to recall that Munna Yadav, his wife Laxmi, sons Karan and Arjun and others were booked by Dhantoli police under Section 307 (attempt to murder) of the IPC after they unleashed an attack against their kin Papa Yadav, his sister Manju, Mangal Yadav, his brother Gabbar, and others near Ajni Chowk in October over bursting of crackers. It was learnt that Munna's son Karan and his friends were bursting crackers in front of Manju's residence. The fight started between the two groups after Papa asked Karan to burst crackers somewhere else. Mangal and his brother Gabbar, who had come to help Papa and his sister, were seriously injured in the attack. The cops have slapped cases of attempt to murder against them too.
After the cops booked them under Section 307, Munna Yadav, his wife and two sons went underground and evaded arrest. Laxmi Yadav, however, was granted anticipatory bail. Munna Yadav is still at large and it is being presumed that after the surrender of his sons Karan and Arjun, the fugitive Chairman might also give up soon. The issue of 'wanted' Munna Yadav had figured in both Houses of State Legislature during Winter Session in city. The red-faced Chief Minister Devendra Fadnavis was forced to make a statement on the issue.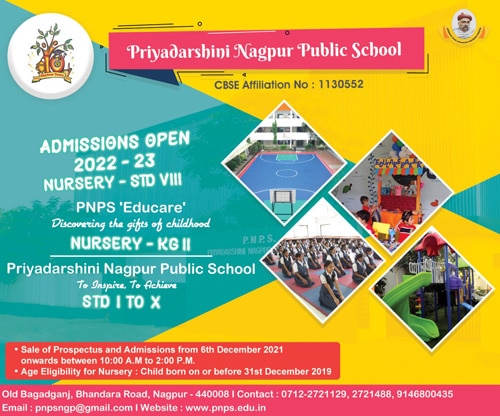 According to information, the absconding Karan and Arjun, facing the police heat, reached Dhantoli Police Station along with their lawyer and several supporters on Saturday morning and surrendered before the police. Cops have placed them under arrest.
Cops hunting Mangal Yadav too:
Notably, the accused Mangal Yadav too is being hunted by cops. Mangal is not a holy cow either. He was earlier arrested in looting of cash van case. Other offences have also been slapped against him. But since his closeness to the ruling party bigwigs, the Opposition created more uproar over Munna Yadav. As such no offence of serious nature is registered against Munna Yadav but it is being tried to defame him as a hardcore criminal.