Sincere auto driver, traffic cop help police nab alleged eunuchs for duping woman of cash, valuables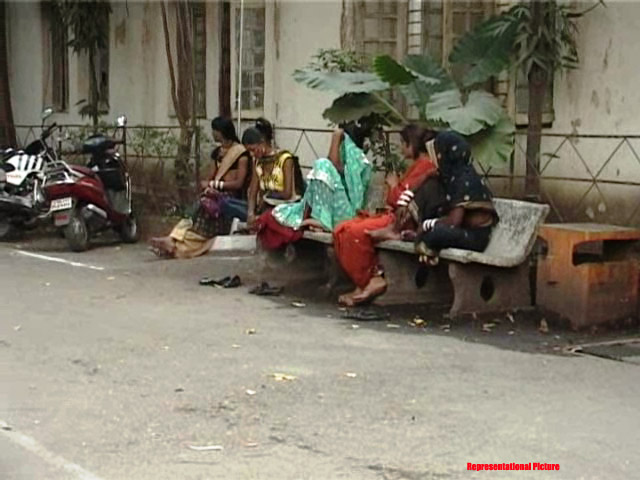 Nagpur News : Traffic cops presence of mind and an auto driver's sincerity bring smiles on the face of 40-year-old Deepti Choubey, who was duped of cash Rs 14,000 and 8 tola gold valuables worth Rs 2.3 lakhs by three alleged eunuchs on Monday.
They had promised Choubey to free her family from black magic and ghosts and made away with the valuables claiming that they will be back in few minutes after performing some rituals. Three men, posing as eunuchs, had taken cash from many residents of NIT Sankul on Hill road in Shivaji Nagar.
While Ambazari police were burning the lamps to get the clue, Head Constable Ramesh Madne and auto driver Girdhari Devangan helped them to nab the gang. It was learnt that the accused would only pose as eunuchs to gain the faith of women.
On Tuesday morning, Madne with his colleague, NPC Vijay Kanake, was deployed for duty at Manas square. Madne knew that the eunuchs who had duped woman had fled in an auto rickshaw and thus he questioned Devangan, who was passing through the same road.
"Devangan quickly informed that he had taken three eunuchs from Shivaji Nagar to Cotton Market. Madne alerted senior officials who then passed the information to Ambazari police," informed Avinash More, senior police inspector of Traffic south department.
Within twenty four hours, police also successfully recovered 8 tola gold valuables and cash Rs 14,000 from the accused.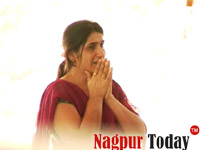 Police said that had they been late for a minute, the conmen would have managed to flee. "The accused were just checking out from the lodge at the Cotton Market. When we reached, two of them were paying the bills at the reception and others were waiting in the corner," said API Gajanan Wasekar from Ambazri police station.
All the four accused are from the same family and hails from Rajkot. Mahesh, 29, and Jitu, 32, Parmar are brothers while Bhiku Parmar, 31, and Sandeep Parmar, 27 are cousins. The Parmar brothers with their families had come to Nagpur on Sunday afternoon.
The gang with their families left Rajkot on Friday and took a bus to Nagpur from Surat on Saturday. On reaching Nagpur, they hired two auto rickshaws to reach Gujrat lodge at Cotton Market.
The accused claimed that they have come to Nagpur for the first time. Jitu told police that the driver took them to Gujrat lodge when they told him that they are form Gujrat and wanted a room.
On Monday morning, Mahesh stayed at the lodge with the family members while Jitu, Bhiku and Sandeep took a rickshaw to Shivaji Nagar. Though the accused claimed that this has been their first visit to the city, they remained silent when asked how they knew Shivaji Nagar.
During interrogation, Jitu practically performed the tricks that he used to gain the trust of the woman. He told that they learnt the tricks from the television ads.
Sandeep had given some sweet water to Choubey. He told that he had applied sugar powder on his fingers. "When choubey gave me the glass of water, I dipped my finger in it and thus it taste sweet," he said. He even performed the lemon test which he showed to Choubey to show that some ghosts is staying in their house.