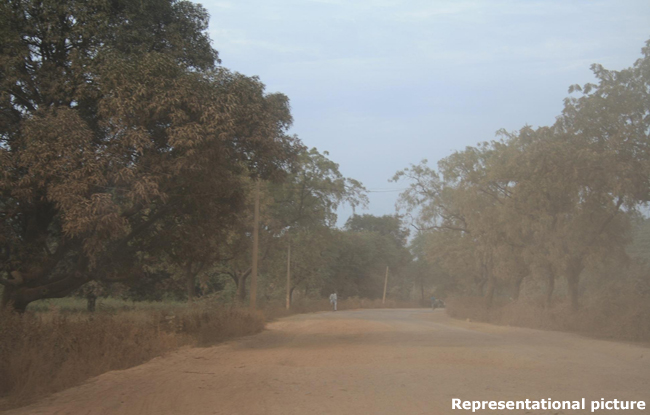 Nagpur News: The Environment Ministry has rejected a National Highway Authority of India (NHAI) proposal seeking expansion of a road connecting Bhopal and Nagpur that cuts through a proposed tiger reserve in Madhya Pradesh.
The Standing Committee of National Board for Wildlife, chaired by Environment Minister Jayanthi Natarajan, has accepted an expert panel report which said that four-laning of NH-69 within the Ratapani Wildlife Sanctuary "cannot be permitted currently" as tigers and other wild animals will be "more vulnerable" to be killed on the road, MoEF sources said.
The decision came amid tussle between the two sides over highway projects through forest areas.
The National Tiger Conservation Authority (NTCA) had earlier endorsed the report prepared by NBWL Standing Committee Member Prerna Singh Bindra and NTCA official Rajeev Sharma.
The NHAI had sought denotification of 58.5 hectares of forest land in Ratapani Wildlife Sanctuary to upgrade the two-lane NH-69 to four lanes to facilitate "higher, faster and night time" traffic between the cities of Bhopal and Nagpur.
Rejecting the proposal, the report had said the impact of roads went beyond wild animals ending up as road kill.
"Forests on the sides of the roads become heavily degraded and over time, their usage by wild animals diminishes. Besides, they allow access into wilderness areas, bringing with them ancillary development. Further expansion of the road will only accelerate these," it had said.
National Highway-69 goes through 44.6 km of forest area including 12.44 km through Ratapani sanctuary which is very close to Bhopal.
Admitting that the condition of the road is "very bad", the report has said the best alternative was to repair the road and strengthen it.
The sanctuary has been proposed as a tiger reserve and accorded in-principle approval by the NTCA. The last census indicates presence of 16 tigers in the sanctuary.
The team headed by Bindra has recommended that notifying of Ratapani Tiger Reserve be expedited for more focused wildlife management and conservation of wild cat.