Nagpur: All is set for D-Day. With the dust of noisy, high-profile campaigning settled down, the election machinery has put itself in top gear for the Nagpur Municipal Corporation (NMC) poll to be held on February 21. The local body election is expected to be a high voltage tussle between the ruling BJP and opposition parties including Congress, Shiv Sena, NCP, BSP, and the independents.
Fate of umpteen number of heavyweights across major political parties, first timers, independents, and of course a horde of rebels would be sealed in the electronic voting machines with the press of a button.
In the local body election, popularity of candidates and organizational strength of parties play a key role and even independents with clean image and local support could beat the established parties. The percentage of votes for the smaller parties will be crucial for their bargaining capacity during power sharing equation.
The city witnessed vibrant political activity in every nook and corner with parties and leaders leading their flock to woo the voters on Sunday, the last day of official campaigning for civic body polls slated on Tuesday (February 21).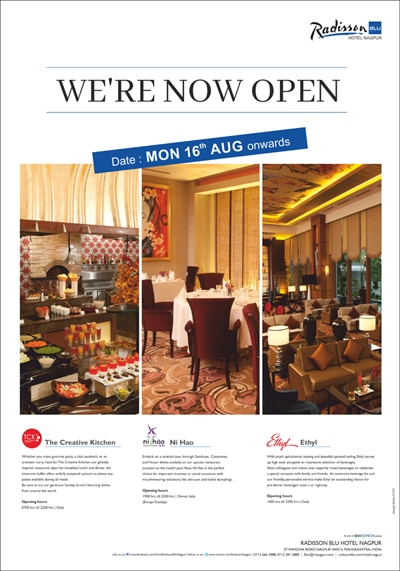 Election material and staff have reached the respective polling centres. Counting of votes is scheduled to take place at 12 centres in NMC's 12 zones on February 23.
Cops to keep hawk-eye vigil:
Police personnel in thousands drawn from different forces are to be deployed for smooth conduct of elections to NMC on Tuesday. Riot Control Police (RCP) squads, Quick Response Teams (QRT) are also going to remain on toes for responding to any challenge to law and order situation. Of total 2,783 polling centres, about 162 have been identified as sensitive. The bandobast will be supervised by nine Deputy Commissioners of Police (DCPs) and 12 Assistant Commissioners of Police (ACPs), while 32 Police Inspectors (PI), 125 (APIs/PSIs) will lead the force in field. The cops will also take help of 1,500 Home Guards during the bandobast.
Voters' list:
Voters desirous of searching their names in the voters list for the ensuing civic election can do the same by using True Voter App. The App is available on Google PlayStore from where it can be downloaded on mobile. Using the App one can easily find the name in the voters list and also find the name of voting centre. The names can be zeroed on through assembly segment wise and keying in the name. Inter alias respective agents of political parties have already reached out to voters with details of their voting booth.
Candidates:
The 2017 NMC poll is witnessing a total of 1135 candidates trying their luck for the 151-member local body. The party-wise candidates are: BJP 150, Congress 150, NCP 95, BSP 103, Shiv Sena 85, MNS 31, BHARIP 18, CPI, 3 Lok Janshakti 3, SP 7, IMUL 19, non registered parties 145, and Independents 326.