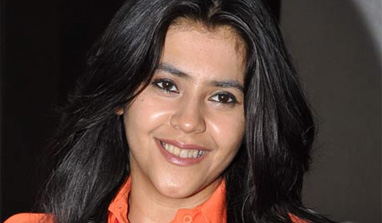 A massive search operation took place at the various locations in Mumbai that belong to Balaji Telefilms, a renowned production house owned by the famous Indian TV film producer Ekta Kapoor, Tushar Kapoor and Jitendra Kapoor, the well known Bollywood Actor. Around 100 officials from the Income Tax department along with their investigation team flooded at residences in Juhu, Andheri and Kandivali that is possessed by Balaji Telefilms. They covered the Kapoor's properties that included their personal as well as Balaji Telefilms offices, their two bungalows and a studio.
Reportedly, Ekta escaped from the legal total amount of tax payment, which resulted in such an incident. Officials said that the search operations were mainly on Balaji Telefilms and Ekta Kapoor, and others were covered because of their involvement with the company. Although the investigation team dint open up about this incident, an I-T official was heard quoting, "We received information about inflated expenditure and some cash dealings following which the searches began. We are going through the documents and account details to verify the evasion and its quantum".
As reported, a cross verification will also be conducted of the people who'll be found to have any collaboration with this company.
This incident may adversely or even positively affect the release of the upcoming Ekta Kapoor movie 'Shootout at Wadala' which is scheduled for Friday, 3 May. Her production movie that have already recently released is 'Ek Thi Daayan'.