Nagpur.

Muslim households of Nagpur are busy since this morning literally cooking up a storm for all the well wishers who will visit to wish Eid Mubarak on this Eid Ul Fitr. In some house holds it is the unique and delicious kheema and veg samosas that are made by the hundreds literally, and in others it is Chicken Biryani.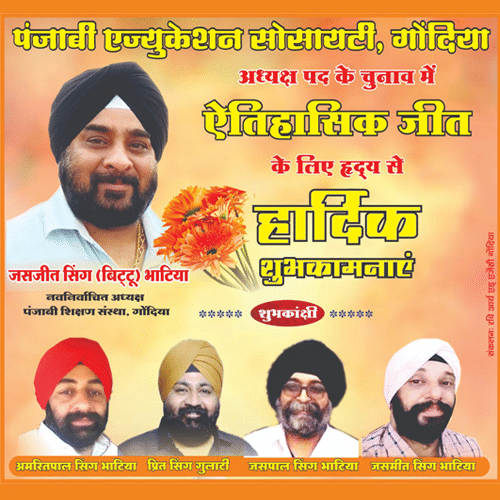 Apart from this, baskets containing Sheer Kurma and other delicacies are distributed among close neighbors.
"The kids tell me they wait the whole year for this Eid and for the 'Sevai kheer' they know they will get from us" says a vibrant looking Dr. Nilofer Mujawar. Looking at her, you cannot tell that she has followed strict 'Rojas' – fasting – for the whole month.
Apart from the treats for neighbors, Nilofer will make about ten lots of Biryani with basmati rice and chicken the whole day. Why not? She anticipates that at least 100 friends, and even friends of friends, will come in to wish. Everyone will be invited to join for lunch/ dinner and served biryani, kababs and the ubiquitous Sheer kurma. Vegetarian food is made in abundance too, for those who are vegetarians, but still not allowed to go back without joining in a meal.

Nilofer's husband is the famous psychiatrist of Nagpur Dr. Salim Mujawar… they live in Civil lines in a house that is more than 50 years old. Salim does not observe rojas these days since he is diabetic.
"But you will be surprised to know, that since the last few years, some of my close Hindu friends observe a day's fasting during Ramzaan to express solidarity with me" says Nilofer proudly. "Anyone following this tradition is touched by the piety and good will it generates".
As Dr. Mujawar explains " it is not just about the fasting. There is a strict code of conduct that has to be followed. You cannot have ill feelings or bad thoughts about anyone; you have to behave kindly and graciously with everyone you come across – as a Doctor, you come across many kinds of patients – but you cannot show impatience or irritation towards anyone, nor shirk your work".

The most important tenet of Islam during Ramzan is that you have to donate some percent of your entire wealth and earnings among those less fortunate than you. You have to give away food grains and gold and silver too. This is not something you do casually, there is a rigid format to it.
At the home of Mr. Sajid Ali, retired Executive Director of BHEL and his wife Shakila, who was a very popular headmistress of BCS School, they entertain friends and former students, colleagues etc. for 2 – 3 days since it is not possible to treat everyone on the same day.

They make different kinds of Sevais, the famous Bohri samosas and a veritable meal of Chole, Naan and dahi wada. Apart from this, there is chiwda, and other snacks like we make for Diwali.
The funny thing is, now due to age related problems and health issues, neither of them fasts, but they still treat people as lavishly as before.
"It is the principle of the festival that matters. Eid Ul Fitr is all about celebrating the Community feeling and expressing love and regard for everyone – your neigbours, people you work with, your near and far relatives and all your friends." Says Sajid Ali. He lives in the same compound as his elder sister and brother in law, the very well known Justice Jinwalla. People drop in to wish and greet this affable, senior couple too.