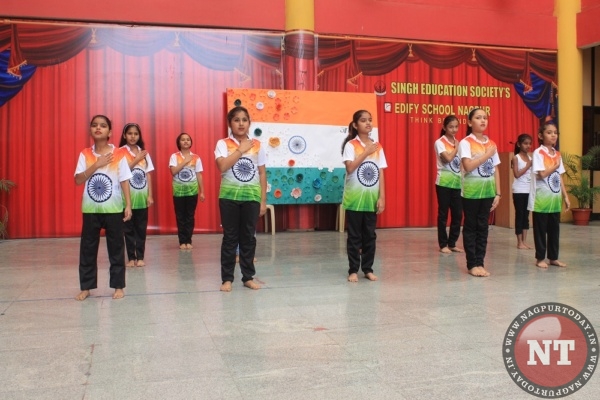 Nagpur: Edify School Nagpur celebrated the 70th Republic Day with utmost dedication and loyalty towards the nation. The Chief guests for the day were Inderpreet Singh Tuli, Mandeep Kaur Tuli. As the day is a
way to celebrate our nations freedom and the constitution of India that came into existence, various activities were planned according to the event such as group dance, group song which was presented by the school's choir group.
The patriotic dance caught much attention as it evoked a sense of nationalism among the present guests and participants.
On this propitious occasion the directors shared their thoughts and respect for the motherland by saying "Thousands laid down their lives so that our country breathes this day – we should never forget this sacrifice."
"Saluting India! Where each bud blooms in its true colours, where each day is celebration of unity harmony and synthesis", these were the influencing words of Principal Dr. Plex John who wished all a "HAPPY REPUBLIC DAY".