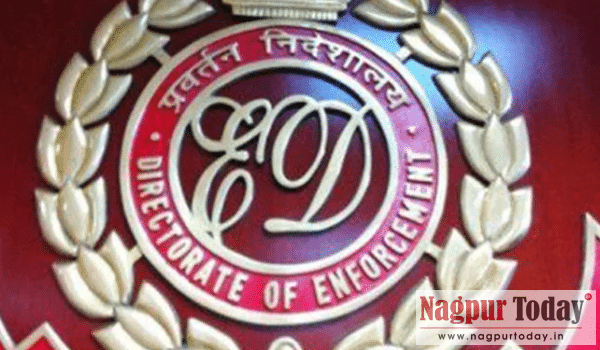 New Delhi/Nagpur: The Enforcement Directorate (ED) on Friday provisionally attached an amount of ₹ 1.44 crore lying in 14 bank accounts in a cybercrime case against Uttar Pradesh-based Nimmi Enterprises and others.
The financial probe agency initiated a money laundering investigation on the basis of an FIR filed by Cyber Crime Police Station, CID, Bengaluru on a hacking complaint and the subsequent siphoning off of earnest money deposit funds of the bidders to the tune of ₹ 11.55 crore from the bank account of E-procurement cell, Centre for E-governance, the Government of Karnataka.
According to ED, during the investigation, it is revealed that Srikrishna, alias Sriki, had hacked the Portal of Centre for E-Governance, the Government of Karnataka, and funds to the tune of ₹ 10.5 crore and ₹ 1.05 crore were diverted to bank accounts of Nagpur-based NGO Uday Grama Vikash Sanstha and Proprietorship Nimmi Enterprises, Bulandshahr, Uttar Pradesh respectively.