Nagpur News: An eatery co-owner was found murdered in a mysterious condition at Pili Nadi square on Thursday under Jaripatka Police Station jurisdiction. Jaripatka Police have registered a case and have launched a search for the killers.
The deceased has been identified as Sandip Yuvraj Bagde(23), a resident near Pili Nadi. According to information, Sandip worked with his elder brother Nagsen Bagde at their New Friends and Chicken Biryani Chinese Centre. Police said, Sandip closed his shop at around 12.30 am and slept near the counter as usual. His elder brother came in the morning at around 8.30 am to open the shop and was shocked to see his brother lying in a pool of blood. On hearing loud cry of Nagsen, people gathered and witnessed the scene. Someone informed police control room. Jaripatka police rushed to the spot and after performing panchanama sent the body to Indira Gandhi Government Medical College and Hospital for post-mortem.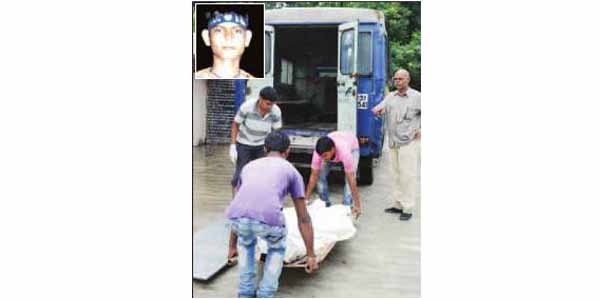 Police speculated that while Sandip was fast asleep, unidentified goons entered the eatery and smashed his head. Police have found injuries at the back of his head. Police have booked the unidentified goons on charges of murder after registering a case.
According to information, Sandip is the youngest son of Yuvraj Bagde. Sandip has two sisters and an elder brother Nagsen.
It is to be noted that North Nagpur has become active in crime in the past few days. The area near Pili Nadi has number of restaurant, dhabas and eateries which stay open till late in the night. The area has become a new hub for the anti-social elements.
After preliminary information, it was revealed that Sandip frequently slept in the shop after closing the shop. Police are digging in the details to nab the culprits of this mysterious murder. However, reasons behind this murder could not be ascertained as yet. Cops are further investigating the case.
However, in the preliminary investigations, it was revealed that nearby residents have filed complaints against a pan kiosk owner Sharma whose pan kiosk remained open till late in the night. The kiosk had become a joint for anti-social elements in the area. Nearby residents have suspected a gangwar following this murder and have demanded the police to stay alert at nights.