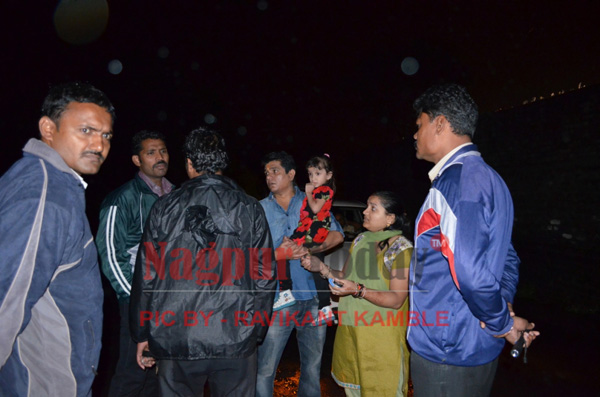 Nagpur News: A car driver, not only put his life but also the lives of wife, a minor daughter in terrible danger by driving the car allegedly under heavy influence of liquor.
According to sources, the Tata Indigo (MH-31/CR 6266) driver Amit Ramakant Shukla (38), resident of Rajendra Nagar, MIDC, along with the wife and kid daughter was returning home after attending a party. Sources said, Amit enjoyed the party with "loud cheers". Amit, after the party was over, started returning home in his car, albeit, in an uncontrollable speed , overtaking the passing vehicles zoomingly. However, when he reached near the Krazy Castle at Ambajhari T-Point, Amit dashed his car to a travel bus damaging his own vehicle from the right side.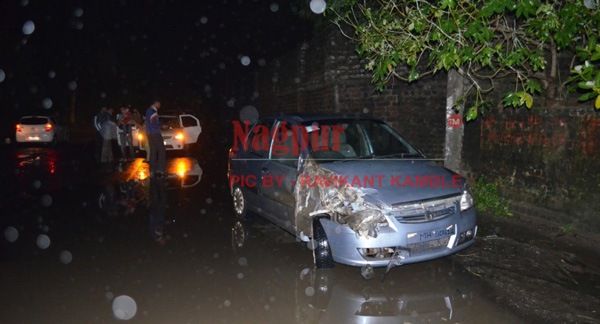 Amit got down from his car and started abusing the bus driver. But the bus driver, after watching Amit's condition, left the spot with his bus without any fracas thus leaving the family alone in the dead of Friday night. Taking advantage of the situation, some anti-social elements and auto drivers, too, tried to rob the family. However, the Ambajhari police, who reaching the spot in the nick of time, foiled their attempts. The Ambajhari police had reached the spot after the Nagpur Today scribe Ravikant Kamble, who was present at the spot, tipped the Police Control Room where PI Katkade was on duty. He immediately informed the Ambajhari police about the incident. The Ambajhari police first dispersed the crowd and then started questioning Amit. The Ambajhari police took Amit's car to the Police Station and registered the accident as a minor case, the sources said. No FIR was filed in the case against the allegedly drunken Amit and let the family go home.