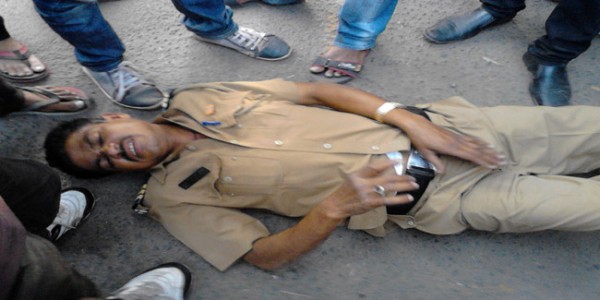 Nagpur News : A head constable posted at Nagpur police headquarter had the bad day on Tuesday as he got overdrunk and ran into public tiff, following which he was beaten blue in full public view.
The incident happened on Tuesday afternoon at Manewada square.
Head constable Madhukar Satpute was spotted in an inebriated state after he drank heavily. He was also indulging in spat with few people and passersby.
When Satpute went on to create scene for hours, some enraged people came forward and thrashed Satpute who was not able to stand properly on his feet.
Some people even tried to cool the irked people and diffused the fight.
Later a complaint was lodged against Satpute at Ajni police station where no policeman was ready to speak anything in the matter. Further investigation is on.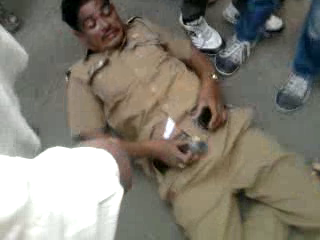 Watch Video
Watch Video