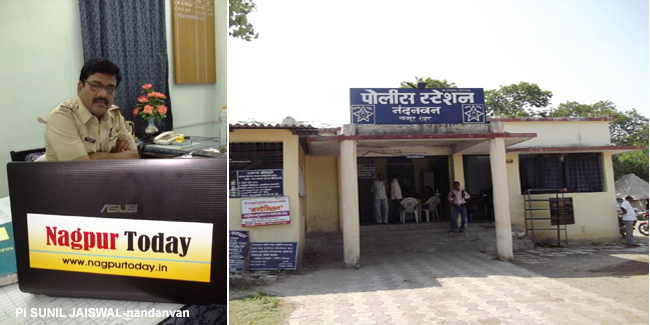 Nagpur News : In a typical filmy and dramatic way, a driver was abducted and beaten 'black and blue' over old rivalry in Nandanvan Police Station area on Sunday. Pradeep Ramkrishna Choudhary (31), who lived in a rented house at Makde at Shrikrishna Nagar, was working as a driver a few days ago. He met with an accident with an Innova car after which he was at home. The owners of the car were angered over this accident and wanted to take revenge from Pradeep for damaging the car.
On Sunday night, accused Rahul Roy, Milind Pawar (35), Ojha sir, and Sandeep Pachkhande (35) abducted Pradeep in their Innova car (MH 06 5604) and brought him to Chinch Bhavan garage. They then beat him left, right and center with iron rods and plastic pipes. Pradeep was seriously injured and was bleeding badly. The accused were still seething with anger and were not satisfied with the punishment. They then tied him and locked him in one the rooms of the garage and left the place.
Pradeep somehow managed to untie himself and escaped the place. He reached Nandanvan Police Station and lodged a complaint against all the four accused.
PI Sunil Jaiswal informed that Nandanvan Police have booked all the accused and registered an offence under Sections 365, 342, 324 and 34 of the IPC. Search for the accused is on.