As told to Dr. Amit Rai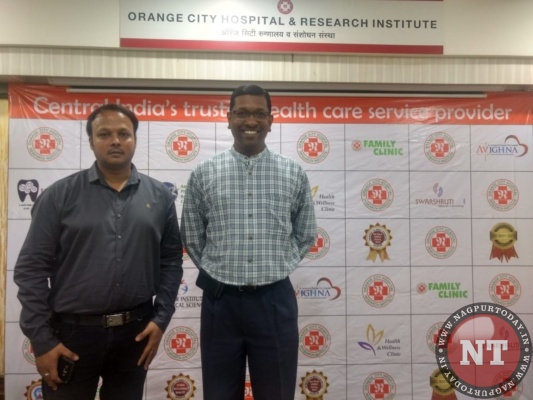 Nagpur: Plastic Surgery has rapidly gained a huge phrase and recognition in recent years With the concepts like Skin Bank along with various advanced skin treatments coming into existence, plastic surgery is fast gaining popularity among the people. The credibility in the treatment process has added further scope for many who are seeking plastic surgeries.
To delve deeper in the recent fad for plastic surgery and get into the finer nuances regarding the treatment, DR Amit Rai (Nagpur Today) interacted with Dr. Darshan Rewanwar MBBS, MS, M.Ch (Plastic Surgery plastic surgeon from Orange City Hospital and research institute (OCHRI). The season surgeon explained different characteristic involved in plastic surgery during the interview.
Let's take a look from the scratch…
– Meaning of Plastic Surgery
The word Plastic in Plastic Surgery is derived from a (Greek word- Plastikos which means to mold or to reform).
– What is the Work of Plastic Surgeon
The work of Plastic surgeon is to mold or reform different parts of human tissues into specific anatomical or functional forms.
-The History of Plastic Surgery
Plastic Surgery is a new kind of super-specialty which was evolved during the Word War era.
-How it differs from other superspeciality?
In this type of superspeciality the surgeons have to deal with every part of the body as it diverges from head to toe, as skin is the largest organ which covers the entire body, while other superspicility have their own specific area of the body to deal with.
– What are the Subtypes of Plastic Surgery?
It is every important to know that there are around 40 different kind of surgery involved in it. Aesthetic surgery/ Cosmetic Surgery, Burn surgery, Maxillofacial surgery, Body Contouring surgery ,Laser surgery, Trauma reconstruction surgery, Hair transplant surgery, Hand surgery, Figure enhancement surgery and many more.
The maximum cases which we had to deal frequently are for Trauma Reconstructive surgery, Burn surgery and Cosmetic surgery.
-Burn Surgery is further classified into 4 sub types.
Thermal Burns, Acid burn, Electrical Burn, Radiation Burn
-How is the survival rate calculated?
Survival rate depend on Extent and Depth of Burns which is calculated through Wallace Rule of 9 i.e (100- % of burn = survival chances). If a patient suffers from 40% burn then the survival rate is higher as compared to 60% of burn.
-Indication of Burns in which patients should be admitted to nearest Hospitals?
If a patient suffers burn injuries he should be immediately admitted to hospital while in case of Children it is more than 10% while in adults it is 25%, 1% burn on important parts and organs of body require immediate treatment. Although a common misconception among people is that if they buy a Skin from Skin Bank than the body will accept it which is wrong even if DNA or Blood group of the person is same. At initial stage Skin Grafting method helps in stabilizing the patients for further procedures.
-What are the causes of increase in Burn Injuries?
Proper Education and awareness among people is less. Many times we see that people living in rural area have low level gas platform due to which the risk of injuries rises while in urban area the installation of High tension wires, transformers are one of the major issues.
Do's and Don'ts-
Do's
Keep the patients in running tap water
Open circulation of Natural Air
Regular Burn dressings
Don'ts
Do not pour cold water
Do not cover with any type of clothes
Switch off the source by which one is affected
Use of electric replant material in removing the affected person