Nagpur Today: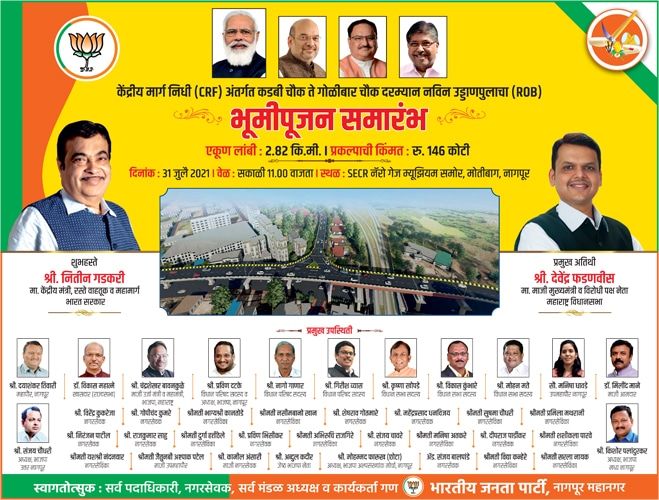 They are more in love today than they were 60 years ago, the year they got married. It was a very 'untypical' arranged marriage. He was a village lad from Vidarbha – who had made it to USA for his Ph.D. studies by dint of hard work and merit. She was a born and brought up Mumbaiker, a convent educated, eldest daughter of a highly ranked police officer with the British police!! A Science graduate and post graduate in Occupational therapy, her father wanted an impressively educated groom for her so he advertised in Times of India, matrimonial columns.
Dr. Keshav Yawalkar, working as Ass. Proffesor in IARI, Delhi, saw the ad and decided to go see the girl. As his brother said "If I could successfully transplant bananas from Bhusawal and oranges from far away Bhiwapur to Amraoti, I am sure this Bombay girl will develop roots in our land too!"
And here they are now, happily married in Nagpur, where Dr. Keshav Yawalkar started Yawalkar Pesticides Pvy. Ltd, one of the first industries of Nagpur.  The 60th Wedding Anniversary of the two was none less that a romantic one, with children, grandchildren, and even their great-grandchildren, with close family and friends attending the romantic do! The most note-worthy part was the gift given to the wifey from her husband, here compositions and stories compiled into a book! She was overwhelmed, and this gesture touched heart of each and everyone present at the party.
There were many ups and downs and both stormy weathers and calm seas which they sailed together.
He is 90 now and she is about to be 82. They have travelled the world together – Japan, Europe, Singapore etc. They have been to USA independently for their studies. Now they have China and Australia in thier itineraries… and so life will continue till its time to celebrate their 100th wedding anniversary!!
PICS BY: Amol Gajbhiye