Nagpur Today
Dr. Ambedkar College, Deekshabhoomi has achieved the distinct milestone of completing 50 years of its glorious existence on the canvas of educational scenario in Central India. This momentous travail was marked with the celebration of 2013-14 as the Golden Jubilee Year by the college. Drawing the curtains on the Golden Jubilee Year Celebrations, the college is celebrating the Valedictory Ceremony on July 29, 2014 at Vasantrao Deshpande Hall at 5.30 p.m.
Bharat Ratna and Former President of India, Dr. APJ Abdul Kalam will be the Chief Guest of the programme. The missile man of India shall deliver the Valedictory address. The Valedictory Ceremony shall be presided over by S.J. Fulzele, Secretary of College Management in the presence of Anoop Kumar, Vice Chancellor of RTM Nagpur University and Divisional Commissioner, Nagpur & Justice B.R. Gavai, Senior Judge, Bombay High Court, Nagpur Bench, Nagpur.
Dr. Ambedkar College, celebrated the Golden Jubilee Year Celebrations with a series of Science Lectures by erudite scholars like Padma Vibhushan Dr. K. Kasturirangan, Ex-Chairman, ISRO; Padma Vibhushan Dr. Anil Kakodkar, Chairman, Rajiv Gandhi Science & Technology Commission & member of Atomic Energy Commission, Govt. of India and another series of Arts Lectures by illustrious men of caliber and well known men in the realms of Indian Govt. like Dr. Narendra Jadhav, Economist & Member, Planning Commission, Govt. of India; Dr. Sukhdeo Thorat, Chairman, Indian Council of Social Science Research. Various other academic events were organized like State Level Exhibitions in association with Dept. of Science and Technology, Govt. of India and Department of School Education, Govt. of Maharashtra and Mobile Science Exhibition in association with Raman Science Centre, Nagpur.
An International Conference on "Application of Advanced Materials for Sustainable Development"; National Conference on "Social Commerce" and a National Conference on "Sports Law" in which Indian Cricketer Saurav Ganguly had participated in a panel discussion with Boria Majumdar & Supreme Court Adv. Vidushpat Singhania was also held during the year.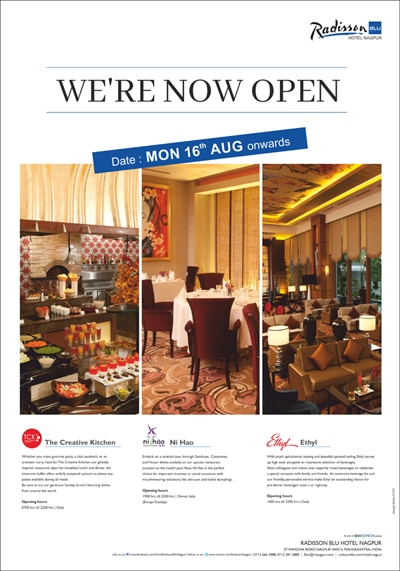 The Academic Year 2013-14 saw the illuminating and glittering presence of many illustrious dignitaries visiting the college at all these various events organized during the golden year to mark this momentous event of the college.
The organizers have appealed to all students of the city and parents to attend the Valedictory Function in large numbers to listen to the distinguished and visionary scientist par excellence and Former President of India in person.
S.J. Fulzele, Secretary of College Management; Dr.(Mrs.) K.M. Reddy, Principal; Dr. P.O. Kharat, Dr. V.M. Chopde, R.V. Patil, Dr. A.P. Joshi, Organising Secretary of the Golden Jubilee Year Celebrations, Shri V.B. Varangaonkar and Dr.Mrs. H.V. Menon, Co-ordinator, IQAC, Dr. A.S. Joseph, Registrar were prominently present in the Press Conference.