Nagpur: Taking cue straight out of a Bollywood movie scene, a double murder accused made a daring attempt to escape by clinging on to the lock up door at Jaripatka police station on Thursday. And the reason – his urge to consume liquor! However his bid to break free was eventually foiled.
Sources informed that the accused is habitual drunkard and cannot do without his dose.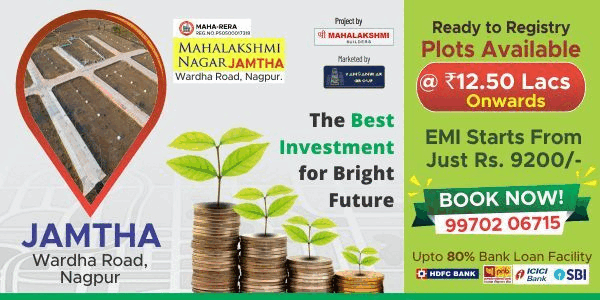 Sources also alleged that the accused was a drug addict and needed a dose of the stuff in order to be sane. However, the kind of terror that the accused had induced in the area was such that the people had come together to eliminate him.
The current set of situation has posed some serious questions before the cops.
How are Jaripatka cops planning to manage such offender?
According to sources in Jaripatka Police Station, the offender identified as Prashant Chamke was remanded to PCR in Jaripatka Police Station till June 18, 2016. However, right from the next day of his incarceration, the offender has been behaving in a queer manner. He at times is displaying a mentally retarded man's behaviour, while at other times he is shouting abuses at the cops and times crying out loud. In all it is becoming difficult to manage this offender. However, sources who know the offender well claim that he is cunning and shrewd man and would do anything to escape punishment. Sources claimed that since he knows that he is going to be penalized under MCOCA and will be lodged in Nagpur Central Prison for a long time. Any action of his may get him sent to Government Mental Hospital where he would be safer and enjoy better facilities than Nagpur Central Jail.
Would cops provide drugs to help an offender?
Some sources claimed that the offender's erratic behaviour could be result of withdrawal symptoms of drugs and liquor that he was habitual of.  So can the cops provide the drugs that are  required for the offender to remain calm and answer their questions?
According to Former Public Prosecutor P Sathianathan, the procedure dictates that the police officials should take him to Government Mental Hospital and get him examined if he displays any kind of mentally unstable behaviour. Similarly, they should take him to Government Medical College and Hospital and get him medications to deal with withdrawal symptoms.
Many of the principles of treating drug addiction are similar for people within the criminal justice system as for those in the general population. However, many offenders don't have access to the types of services they need. Treatment that is of poor quality or is not well suited to the needs of offenders may not be effective at reducing drug use and criminal behavior.A similar condition exists even for Alcohol dependence or abuse. The person is often in a state which because of consumption of alcohol, causes disturbance of behaviour, related disease or other consequences, likely to cause the patient, his/her family or society harm now, or in the future, and which may or may not be associated with dependence.
So how are the cops of Jaripatka Police Station going to manage this offender?
Can the present condition of offender lead to another custodial death?
Sources said that the present condition and the behaviour displayed by the offender are such that he may commit suicide leading to another custodial death. How can the cops prevent his suicide? A mentally unstable and homeless person used to come often and sleep in the Lakadganj Police Station premises. One fine day, he was found hanging with a TV cable inside the Police Station.
According to leading Psychiatrist and Professor of Psychiatry, NKP Salve Institute of Medical Sciences Dr Sudhir Bhave, these kinds of patients who are alcoholic or drug addicts suffer from delirium. The effect of not getting the daily dosage affects his brain and he suffers from symptoms like restlessness, sleeplessness, irritability, masochistic behaviour, etc. 10-15% people die of withdrawal symptoms. Dr Bhave added the patient needs to be treated immediately.  The chances of the patient attempting suicide cannot be ruled out.
By Samuel Gunasekharan and Ravikant Kamble