Nagpur: Cindrebay School of Interior and Fashion- Futuristic Design Institute is organizing A free Interactive Session on Career opportunities in Interior and Fashion Design on July 8,2017 at Tamarind Hall, Chitnavis Centre, Civil lines. Inauguration will be done at the hands of Nandaji Jichkar- City Mayor.
Students pursuing interior and Fashion Design, aspiring students in design field, 10+2 students, graduates, civil Engineers or anyone interested in Design field will get a chance to meet and interact with many fashion and Interior designers.
Cindrebay School of design- a leading name in design education in the southern states of India with several campuses in Bangalore and other cities- has announced plans to launch its branch in central India in Nagpur. The hugely successful parent institute Cindrebay School of interior Design was started in 2006, and since then has grown in leaps and bounds. It has students from all over the country, and offers numerous courses on interior designing and architecture.
The institute is affiliated to Nasik University and they offer following courses: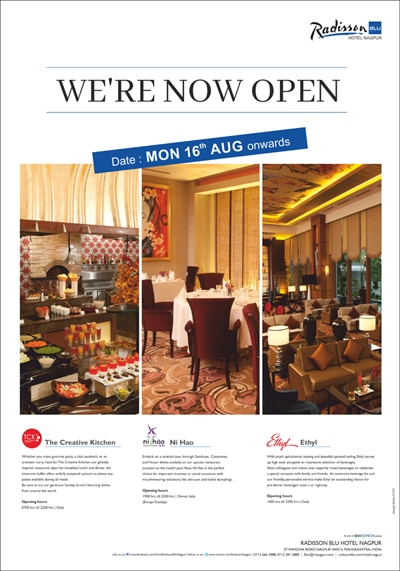 -BSc in Interior Design
-BSc in Fashion Design
-PG/Diploma in Interior Design
-PG/Diploma in Fashion Design
-Diploma in Commercial Photography
—By Farhan Kazi