First Kidney transplant performed successfully at Super Speciality Hospital today

Nagpur: The Super Specialty Hospital of Government Medical College and Hospital at Nagpur created history when a kidney transplant was successfully performed on February 9, 2016.
While speaking to Nagpur Today, Dean of Government Medical College and Hospital Dr. Abhimanyu Niswade said that this transplant is the first in the state and first in the GMCH. The second most important is that they had no compulsion from the Government to perform the surgery or transplant. He claimed that this is the first transplant performed under the Rajeev Gandhi Jeevan Dayi Yojana.
The Super Specialty Hospital faced many difficulties, problems and issues before it could become operational. Many departments had put many hurdles from the smooth operation. However, the present Dean of Government Medical College and Hospital Dr. Abhimanyu Niswade had worked hard and resolved these issues and got the Hospital running smoothly.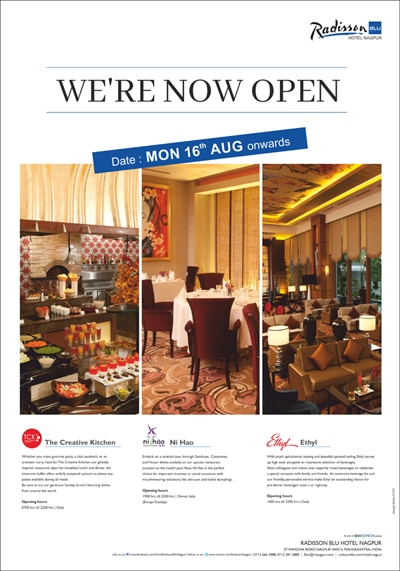 Factors of success
In order for Super Specialty Hospital of GMCH to perform the transplant various factors played a key role.
Good Infrastructure
Well equipped and good Operation Theatre
Well equipped and good Post-Operative care
Well equipped Intensive Care Unit
Good Nephrology Unit
Good Bio-Chemistry Department etc.
Dr Niswade said that this time all these factors were perfect and we could get one the finest doctors' panel who performed the surgery. The Bio-Chemistry Department worked from morning on the pre and post operation of the patient.
The patient is recovering well. All the vital organs are functioning well, so much so that the patient has also started passing urine.
The Urology department got an approval for performing a transplant almost a decade ago. However before it could conduct a kidney transplant it had to pass through many hurdles. The department got strengthened after the appointment of Dr Sameer Chaubey and Dr Sanjay Kolte.
Nephrologist Dr Sameer Chaubey armed with DNB and MNMAS degrees was appointed as a Professor of Nephrology Department. According to sources Dr Chaubey has 15 years of teaching experience at JJ Hospital Mumbai and at Super Speciality Hospital as Head. Dr Sanjay Kolte, an MCH, Senior Transplant Surgeon and Consultant Urologist, was appointed as an Associate Professor.
Dean Dr Abhimanyu Niswade said that he had provided Senior Residents as he promised to the OSD Dr Manish Shrigiriwar. The Residents' role is vital pre and post operative procedures of kidney transplant.
The Dean of Government Medical College and Hospital Dr. Abhimanyu Niswade also claimed that the government did not provide any financial support for conducting this transplant operation, nor did they ask for it. They raised funds through institutional support.
He added that with this success, they will soon set-up a Trauma Care Centre which will enable even poor people to undergo such transplant operations.
Donate organs:
Dr Niswade urged the masses and relatives of patients who are clinically dead to donate organs. Even cadaver organs can be used successfully if the relatives donate them. However many relatives of even accident victims refuse donations of some vital organs that could save the lives of many. He claimed that there are as many as 132 patients on the waiting list for receiving Kidneys. While speaking about the laws of donating organs to blood relatives, he said that the Maharashtra legislation has approved it but it is yet to come as an Act or Law.
Son fulfills father's dream
The Dean of Government Medical College and Hospital Dr. Abhimanyu Niswade said that there is a sentimental story behind the successful operation or transplant. He termed this transplant operation as a most modern intervention of cell or organ.  He said that the Former Dean of Dean of Government Medical College and Hospital Late Dr B S Chaubey when he was being conferred with the Padmashri Award he is reported to have said that he has an unfulfilled dream of conducting a kidney transplant in Government Medical College and Hospital. As destiny decided, his own son Dr Sameer Chaubey got to perform the Kidney transplant on February 9, 2016.