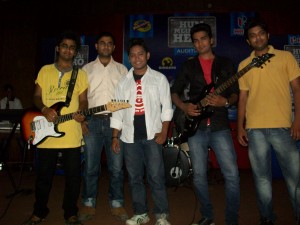 Nagpur- September 24 Hero had organized a talent hunt contest at IMA hall which was open to all college students of Nagpur. The talents being judged were dancing, singing and modeling. Around 400 students from various city colleges registered for the contest.
"Hum Mein Hai Hero" by Puneet Khushwa and his band Pindrop Reverb was a rocking performance that marked the beginning of the show. They took the show forward with a beautiful rendition of the song "Abhi Abhi" by Puneet, which put the audience in a trance.
The contestants were being judged by fashion choreographer Mr. Manish Gore, dance choreographer Nikki Bakshi and singer Puneet Khushwa. The judges seemed quite enthusiastic about viewing and judging city talent. Mr. Gore said, "I'm looking for a combination of personality, walk and humour in the contestants." Nikki Bakshi, on the other hand was looking for enthusiasm. "Kids these days get a lot of encouragement from their parents to perform on stage, unlike our generation", she said.The contestants were geared up and ready to hit the stage. The participants for modeling were Pratikesh, Sumit, Rahul, Abhishek, Avinash, Jude, Salman, Yatis and the sensational Pooja. The dancers were Mugdha ,Antara, Veeru who has been running his own dance classes for many years, Tarachand and Akshay. Shreya and Chetan were among the singers.
The finals will be held at St. Ursula Ground on October 7, where only 30 shortilsted candidates from among hundreds will get to perform. The real heroes of Nagpur- the citizens- are waiting for the finale.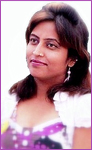 Suhani Vanjani