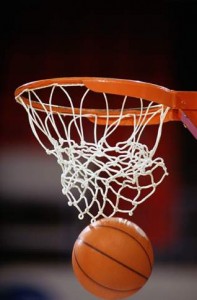 With an excellent performance in the recently concluded Maharashtra State Inter-Division Basketball Championship for U-17 cagers two players from RS Mundle English Medium School Anushree Kaloti and Mugdha Amraotkar made it to the Maharashtra squad for the National tourney.
The national tourney organized by the School Games Federation of India (SGFI) began at Korba in Chhattisgarh on Thursday and will be played till December 3.
While Anushree earlier played in the Sub-Junior national tournament this is for the first time that Mugdha will represent Maharashtra in any national level championship. Both these players helped their team to the second place finish in the state tourney in the under-17 category which concluded in Karanja Lad recently.
Both Anushree and Mugdha are regular members of the Shankar Nagar-based Dharampeth Krida Mandal (DKM) and have been congratulated by all members of their club. DKM president Sandeep Joshi, secretary Ravindra Kulkarni and treasurer of Maharashtra State Basketball Association Anup Rajurkar have wished both Anushree and Mugdha for their success in the national tourney.