DJ Shadow's groovy music mix made guys and gals jive and dance away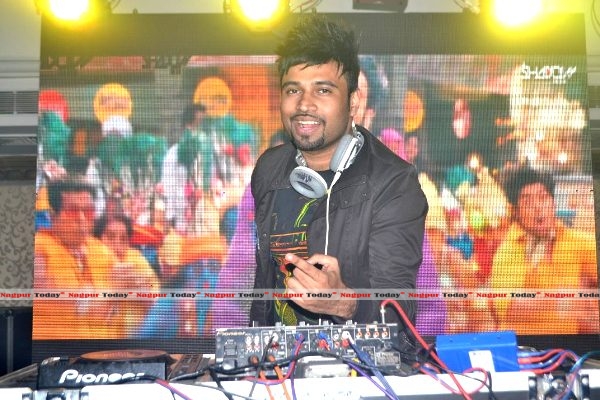 Nagpur Today:
The DJ industry has become increasingly about the atmosphere that goes along with a performance. Now not only does the DJ show deal with music and mixing but also lights and effect go along with it. This right kind of ambience and music was offered by the Dancing Hall of Hotel Heritage Embassy recently.
The rains played spoil sport which deterred many girls from coming to the dance party. However some girls and around 30 odd guys made their presence on the dance floor.
Youth from the city from various colleges who wanted to move some hands and legs to some rocking and lively music reached the venue late in the evening for some pure uninhibited fun. When the music supplied by DJ Shadow infused this energy, their dancing was fun and effortless.
The uninhibited dance by a few guys and gals, swinging to a mix of rocking English music numbers as well as Hindi movie songs provided by DJ Shadow Disc-Jockeying on his musical paraphernalia and big speakers, spewed out loud heart throbbing beats and music.
While the dance started with some modest hip shaking, it went on to become a heavy full swing dance and jiving as the tempo of the beats increased.
A group of around 15 muscled bouncers were employed by the organizers to ensure that nothing untoward happens during the dance.
PICS BY : Amol