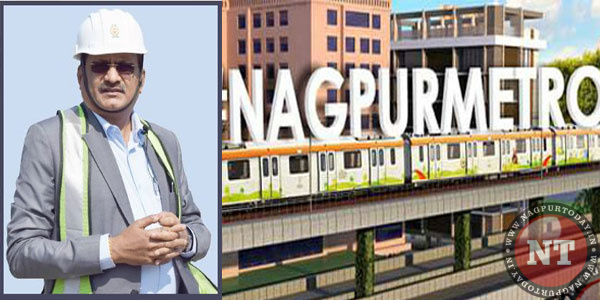 Nagpur: : Putting to rest all doubts, Managing Director of Maha Metro Brajesh Dixit on Thursday made it clear that the Nagpur Metro Rail project would be completed in its stipulated time. He said that Maha Metro would strictly follow the deadlines and would complete all stages of work under the Nagpur Metro Rail as per schedule.
Dixit informed that the Maha Metro was very sure of dedicating the 22-km first phase of Metro project from Khapri to Munje Chowk to the public in 2019. Hence there should be any doubt, he said.
Apart from the Metro Rail project, the Maha Metro has taken the responsibility of completing several development works in Nagpur.
Union Minister Nitin Gadkari has directed Maha Metro to construct the proposed Orange City Street, a wide road in place of the flyover in front of Nagpur Railway Station, and a few important market places in the city. Dixit assured that all these works would be completed within the deadline and also by maintaining standard of quality.