Nagpur News.
Kanhan police have called Nagpur's reputed diver Jagadish Khare and sought help in tracing body of a man allegedly thrown into water tank of Western Coalfield Limited's (WCL) in Kanhan. Police suspect the victim Nandkishore Salame was first murdered and then his body was tied with a large stone and thrown into the water tank. The cops are also investigating the role of Nandkishore's wife Lalita and daughter on the basis of information that both allegedly murdered Nandkishore by way of contract killing (Supari or money).
Kanhan Police Inspector Sunita Meshram has on Friday deployed the diver Khare in tracing body of Nandkishore in the water tank which is 50 feet deep and is spread over a large area. But till now success has eluded Khare. The diver is well known for retrieving bodies from Nagpur's Shukrawari Talao (Lake) as the spot has gained an infamous name for suicides committed by people of all age on almost daily basis.
Kanhan police on Thursday had arrested accused Sachin Wadibhasme, Vishal Mahto, Lalita Salame and her daughter and questioned them till late night. According to police, blood stains on stones nearby the water tank revealed the entire episode. In Kanhan area, there is alleged talk on illicit affairs of Nandkishore's wife and daughter and the victim was a hurdle in their affairs. Police suspect Lalita and her daughter gave Supari to Sachin Wadibhasme for getting rid of Nandkishore. Further Sachin, with the help of Vishal Mahto, eliminated Nandkishore and then threw his body into WCL's water tank in Kanhan. According to sources, the diabolical part of this incident is that both Lalita and her daughter were present at the spot when Nandkishore was allegedly murdered in cold blood. Another baffling fact is that Lalita lodged the complaint with police two days after Nandkishore went missing.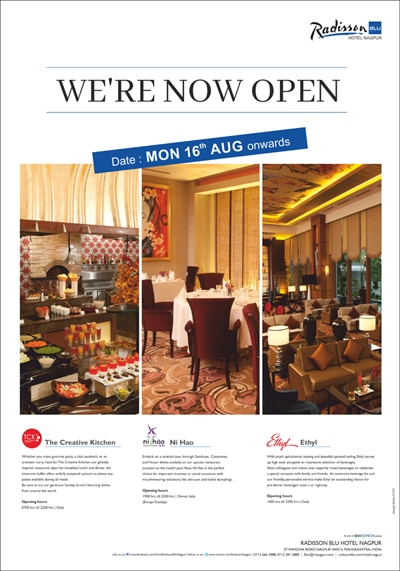 Tip off:
Kanhan police on Thursday received a tip off that blood stains were spotted on stones nearby the WCL's water tank situated behind Dakhne High School in Kanhan. A team of police reached the spot and carried out preliminary investigation. Two days after the incident, Lalita returned from her mother's house and, along with father-in-law Patiram, went to Police Station and lodged the missing complaint. Trainee IPS Officer Gaurav Singh is investigating the matter under the guidance of PI Sunita Meshram.