Nagpur: " Dipali ma'm and Senior Inspector Katak Dhon have both been transferred. When they were in charge of the investigation, we were still hopeful, they were upright Police officers and sympathetic to our case. We fear for what's in store for us" said Bindra, in the Criminal case that a flat owner had lodged against builder Reatox and MADC officials in the stalled project of the prestigious First City, a housing scheme that was launched with much fanfare within MIHAN almost 15 years ago.
The case had come up for hearing in the High Court at Nagpur yesterday, but a further period of one month was granted to the accused by the Honorable judge.
"We have already lost so much money and time, these delays do not surprise us now" said the petitioner. The First city owners welfare association which had also joined this case have filed a separate case also where they hold MADC solely responsible for their fate.
"We have been duped on a number of counts. First, since the township was within MIHAN only people working in MIHAN projects were eligible to purchase property – this criterion was not followed. First city was denotified later, after this fact became public.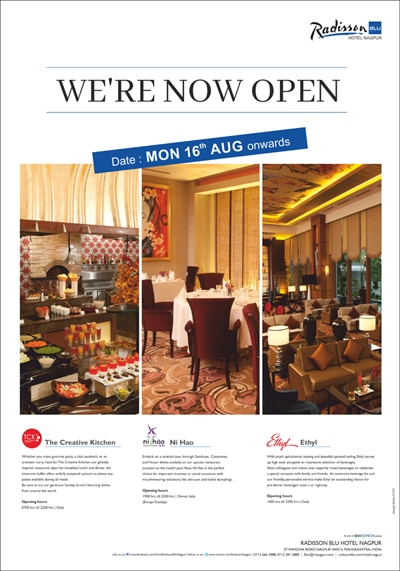 Secondly, MADC, removed the project from the first builder Reatox for reasons best known to them. They fought legal battles against Reatox in High Court and later Supreme Court – and after winning in both courts, now the new government wants to give the project back to the same builder! What a cruel joke is this?" Asks an irate member of the association.
"This is builder – politician nexus of the highest order, and we are suffering" is the general consensus.
At stake is 90 crore Rupees that were sunk by investors, which with interest paid have now climbed to an estimated Rs. 250 crores. Vijaya Bank, one of the main promoters claims to have 'lost' Rs. 283 crores ( initial investment of Rs. 120 crores plus interest). In February 2016 they had moved to auction the land on which First City stands to recover their dues. At this point the Welfare Association had moved High Court to prevent the auction. As they rightly feared, once the land was auctioned off the project would be dead and they would lose all money invested.
The High Court thankfully did stay the auction. The next hearing of this case is on 24th July.
Meanwhile customers of first city have the following apprehensions:

They say according to the original plan First City was supposed to consist of 1700 apartments out of which only 550 have been sold; thus 2/3rd are unsold. If the project is revived and interest of Nagpurians again picks up, the builder can make a killing out of selling these remaining flats. Why will he relinquish the project in such a scenario.

Shirodkar, the main man behind Reatox is known to be close to Union Minister Nitin Gadkari. Thus despite losing in the Supreme court MIHAN officials and First City members will be "persuaded" to stay with this Builder.

If legally this is not possible some 'jugad' will be engineered like getting a third party – another real estate company – involved who will then tie up with Shirodkar enabling him to be the shadow owner.

This plan already seems to be unfolding; If you access the First City site on google another 'builder' by name IJM India Infrastructure Ltd. based in Hyderabad crops up as the promoter. www.commonfloor.com/first-city-nagpur/povp-pwjmvk ( check this)
The First City buyers are so frustrated and helpless though that they are ready for any scenario. They only want possession of their flats at long last or their investment returned with minimum interest.
Many have paid up almost the entire price of the property and are now paying monthly EMI to banks! That is the Honest indian for you – always taken for a ride by everyone.
… Sunita Mudliyar ( Associate Editor – mail to besunithi@gmail.com  )