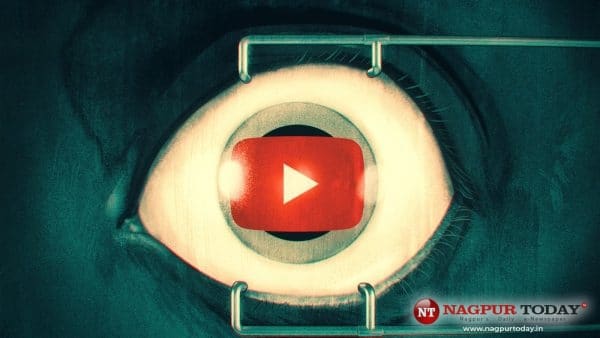 Nagpur: 'Juvenile boy rapes 12-year old girl,' 'Two minor girls raped in Sakkardara, Kalamna,' Youth arrested for raping minor girl in MIDC,' 'Middle aged man rapes woman in Hudkeshwar,' 'Minor girl kidnapped, raped in Pachpaoli,' and many more such headlines are grabbing the space in print and electronic media all the time in Nagpur and other parts of the country, according to reports in various journals.
Recently, a porn addict who raped 3 minor girls and killed one of them was arrested in Gujarat. According to officials, the accused was addicted to watching pornographic films on his cellphone and consuming country liquor.
With the advent of the 'Internet' and 'world wide web' in India, pornographic sites have come in deluge. The sexually explicit materials including literature, photos, audio, animation, movies, toys, and video games are being scanned by click of a button. Against this background, the well-known feminist dictum: "Pornography is the theory — rape is the practice" has raised serious concern.
According to reports, crime rates in India particularly with reference to sexual crimes and crime against women in recent times have increased manifold. At least 15 cases of child abuse and rape have been reported in the last one week or so. The pornography industry is involved in the production and distribution of sexually explicit materials including literature, photos, audio, animation, movies, toys, and video games. With easy availability of the internet and smartphones, such pornographic content is within easy reach of not only children and teenagers, but also the pervert adults.
Identifying the major cause for rising incidents of rape as easiliy available pornography, Bihar Chief Minister Nitish Kumar recently had written to the Prime Minister seeking a complete ban all "porn sites and inappropriate content" available online. In the letter to Prime Minister , Kumar stressed on the increasing number of gang rape cases, adding that people — particularly children and the youth — are watching porn, violent and inappropriate content on the internet due to its unlimited reach to them. Crime against women and rape incidents occur in some cases because of the impact of these websites, he said.
Apart from the Bihar Chief Minister Nitish Kumar, a number of other eminent personalities have also demanded a ban on porn sites in the country.
"People make videos of heinous acts (rape) against girls and women and get them uploaded on social media such as Whatsapp, Facebook etc. Such content, which seriously affects the minds of children and youths, have been found as factors responsible for crimes (against women)," the Chief Minister wrote.
Several studies conducted in the past have pointed out the aggressive and violent behaviour that can be imbibed from pornographic films. In an article named 'Aggression and Violence Behaviour', the authors argued that boys and young men who are frequent consumers of pornography intensify their attitude of sexual coercion. There are several other aspects that need to be reformed along with the easy availability of porn. Porn is a new reality. And the rapes, as well.
Speaking to Nagpur Today, Commissioner of Police, Nagpur City, Amitesh Kumar clarified that no such incidents — rape triggered by pornograpic content — have come to fore in city. However, Nagpur Police are on their toes to curb this menace. Possession or forwarding of any obscene content is a crime and will attract strict punishment, Kumar said.