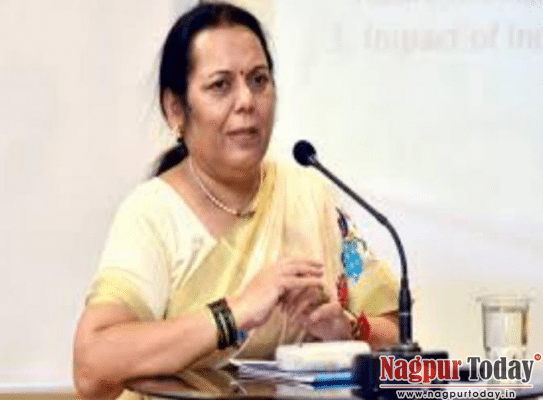 Nagpur: The Deputy Chairman of Maharashtra Legislative Council, Dr Neelam Gorhe on Thursday expressed that digital media was more helpful during the pandemic period and added that even some of the gram sewaks shared the videos and information to people.
Gorhe was interacting with the media in Nagpur after the review meeting about the relief and rehabilitation work of Corona pandemic.
This is the sixth district review by the Deputy Chairman of Maharashtra Legislative Council, Dr Gorhe.
She further said that those villages where people's participation and support to the administration was good, were free from Corona in both the waves.
"I am pleased that the Nagpur district is also moving towards Corona free district and advised that subcommittees of the Task Force must be formed and power must also be delegated to 24 officers, to expedite the relief work, which must be completed by September 12″, she said.
She also emphasised that social organisations must come forward to help the administration in rehabilitation of Corona affected families.
"The percentage of those getting Corona infected after vaccination is just 0.11 per cent. But people must follow covid protocols," she added.