Nagpur: After filing their nominations, State Chief of BJP Devendra Fadnavis and designated Advisor to BJP (Maharashtra Cell) Sudhakar Deshmukh addressed a press meet at the BJP office near Hotel Heritage in Sadar on September 26, 2014.
Devendra Fadnavis said that with the break-up of the 25-year-old alliance with Shiv Sena, a new situation was created. The State Unit of BJP decided to fight the elections independently along with other smaller parties (RPI, Rashtriya Samaj Party, Swabhimani Shetkari Sanghatna).
Fadnavis claimed that when he saw the political scenario in the state, he felt elated since the BJP is getting very good response because of people-centric candidates who have entered BJP and are fighting the polls this time. The people too have realized the good work of BJP and have already made-up their minds to vote for BJP. We are now confident that BJP will win with absolute majority.
This time round, people will not be giving importance to Religion, Caste, Creed, Regional affiliations etc, but will vote for the development of the region and State.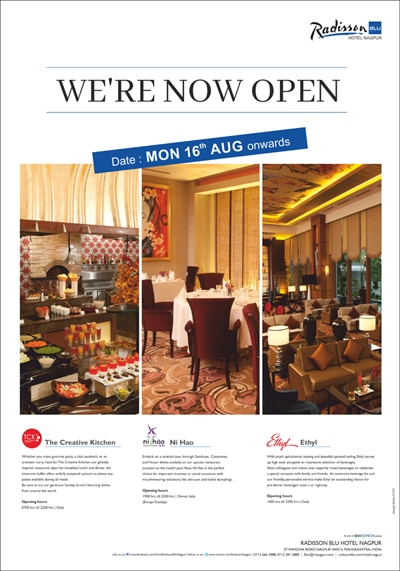 The farmers will vote for BJP to get justice and for plans of good irrigational facilities which in turn will prevent suicides. The other people especially the youth will vote for BJP since the party will make and execute good policies to remove unemployment, safety and security for women, justice for backward classes and a corruption free society.
People should put their faith in Narendra Modi and vote for us. If the Central Government and State Government work unitedly, the development and progress of the region is certain. Devendra claimed that he has worked with all sincerity and honesty for the people of his ward for the past 15 years. The people will vote for my developmental works, he claimed
While talking about the separate Vidarbha issue, Devendra Fadnavis claimed that his party has always favoured smaller independent states. However, we will not do what the Congress party did by separating Telangana from Andhra Pradesh.
Fadnavis added that the final talks are on with other parties with whom BJP is in alliance about the seat sharing ratio. The total number of seats and the candidates amounting to 200 will be finalized and will be on-line on the BJP web-site, he claimed.
While answering to a question raised by media personnel, Fadnavis vehemently said that BJP will never get into an alliance with NCP. He claimed that it was BJP that disclosed all the corruptions and scams of NCP so we will never get into an alliance with them.
Nagpur Today asked Devendra Fadnavis about the pressing issue of the traders like LBT, he answered and said that those issues are included in our manifesto and we are duty bound to fulfill them.
When asked if he will become the Chief Minister, he stated that if the Leaders of BJP at the centre so wish, he would definitely become the CM.