Despite traffic jam due metro work student reach before time for Board exam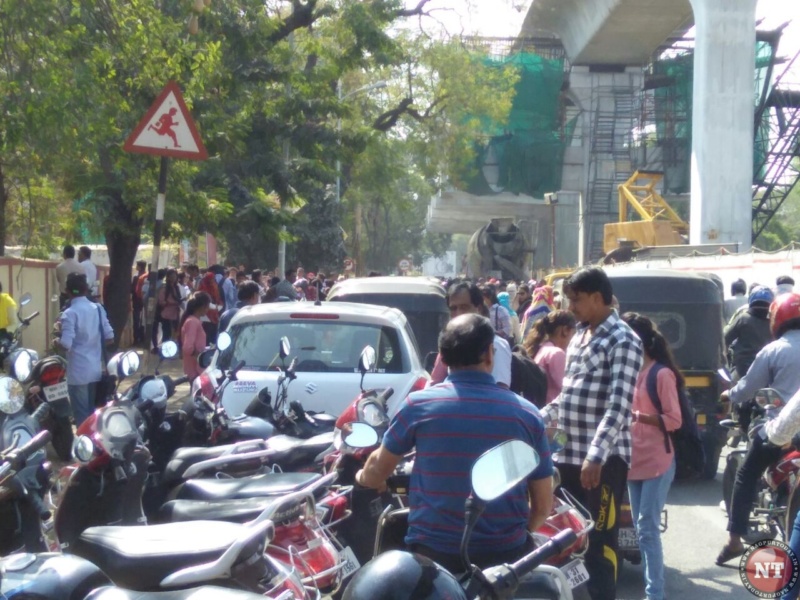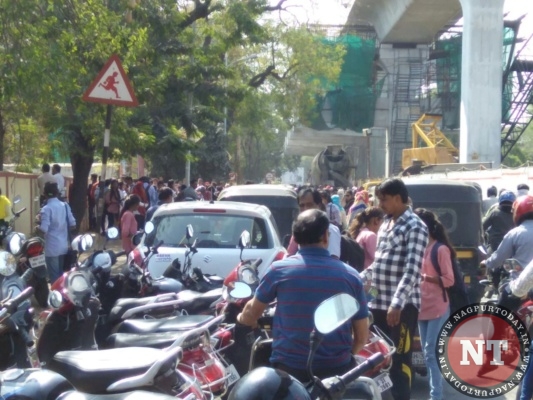 Nagpur: The 12th Board exam started on 21 Feb and students had to bear with the traffic jam due to on going metro work. The metro work is going on in front of many schools and colleges. Even the vehicles faced problem of the traffic jam. Knowing very well that the traffic jam situation would arise the students made it a point to reach their centres an hour earlier. This year the Board has made the rules strict. The traffic jam was witnessed before the Hadas High School, R S Mundle and Dharampeth College, Ambazari. The students have been facing traffic jam problem daily because of metro work. Due to this the students have been reached the centre an hour before.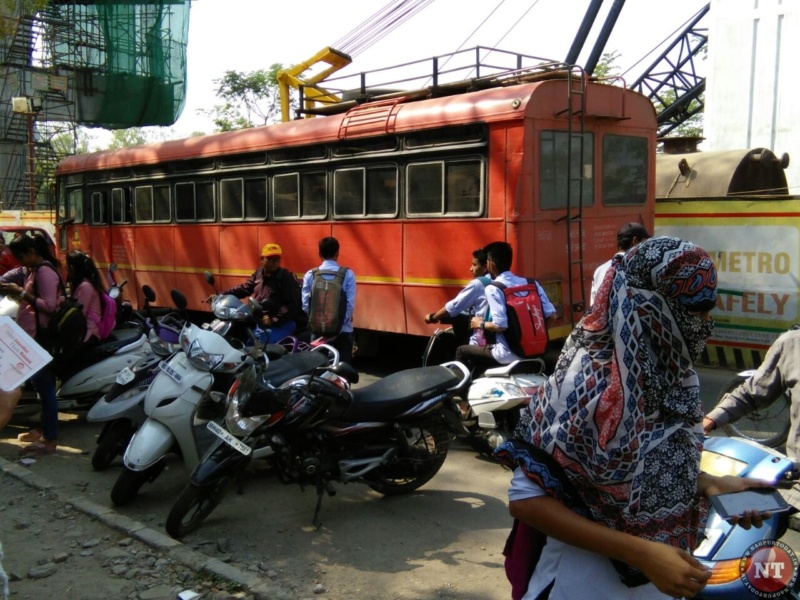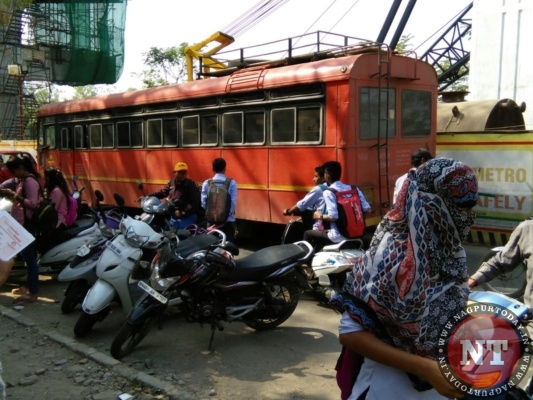 In this Board examination total 1,72,411 students have been appearing. From Nagpur city 40,171 students are appearing. The exam is being held at 452 examination centre from 11 am to 2 pm. To stop unfair means 47 flying squad have been formed. Board has kept 7 squad in every district. Similarly 5 special squads and 1 extra special squad has been kept to keep watch on exam centres. Strict checking is being done of the students entering the exam centres. On talking to the students coming out of the exam centres they said that the first paper of English was easy but the grammar was hard. Overall the paper was good, they said.