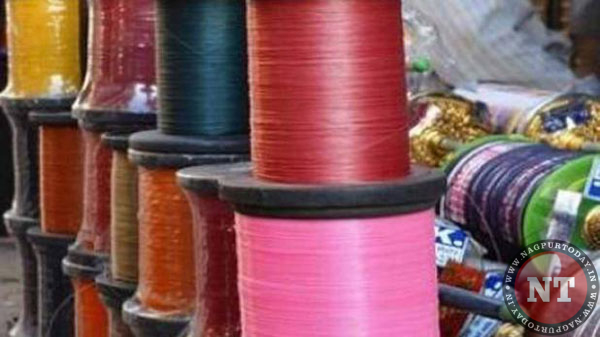 Nagpur: With Makar Sankrant three weeks away, markets are flooded with all kinds of colourful kites. And the clandestine business of manufacture and sale of nylon manja, glass coated manja reached its peak despite a nationwide ban on the very dangerous stuff.
It is pertinent to recall that sale of nylon and glass coated manja has been banned nationwide by the National Green Tribunal (NGT) last year. The NGT had imposed a blanket ban on nylon and glass coated manja due to the threat it posed to humans, birds, and animals. But still the rampant sale and use of the banned manja continues unabatedly mainly due to lethargic attitude of concerned authorities to implement the ban in letter and spirit.
It is learnt that the Health Department of Nagpur Municipal Corporation is planning a crackdown on manufacture, sale and use of the banned manja from Thursday, December 27. The civic body has reportedly formed a team of 44 ex-servicemen to monitor and take action against those indulging in sale and use of the harmful stuff. Along with the banned manja, kites made of plastic are also being sold openly. According to reports, over 100 persons were injured, some of them seriously, due to nylon and glass coated manja.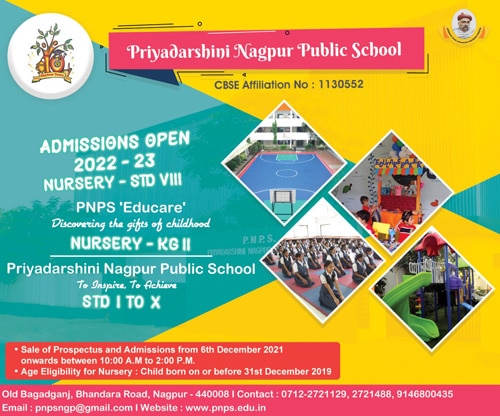 Following the NGT ban, the District Administration has also imposed restrictions on manufacture, sale and use nylon and glass coated manja. It is found generally that all the kite traders sell nylon manja clandestinely and also with a premium. The manja is in great demand from kite flyers of all age. The hubs of wholesale sell of kites and the banned manja are Gandhibagh and Itwari markets.
While the law bans the manufacture and sale of the manja, there is no mechanism to ensure that it is adhered. Also, the demand for it remains high so they continue to be widely used. Many activists agree that the law fails to protect human, birds and animals as there are not enough measures to ensure implementation. The use of nylon manja has been banned but it is not successful because the authorities have not thought of a way to implement it. Festivals should be celebrated but not by inflicting injuries on innocent humans and the poor birds, the activists said.
People celebrate the kite festival for a day or two but its effects are seen throughout the year as the manja gets entangled in trees or power lines or windows of houses. An unwary person later gets stuck in them. There are umpteen number of cases where kids got seriously injured by the nylon and glass coated manja.