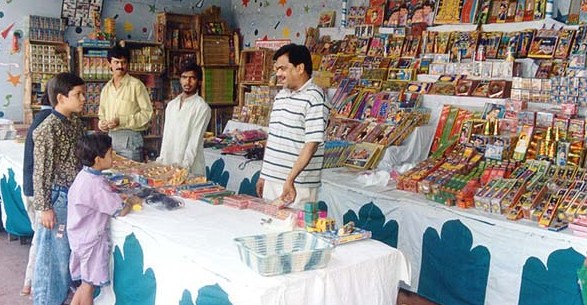 Nagpur News.
Though the Non-Government Organisations (NGOs), environmentalists and various clubs have come forward to create awareness about ill effects and hazards of firecrackers, the markets are flooded with them. These organisations have demanded a ban on noisy firecrackers, which saw a dip in their purchase. However, this has not dampened the spirit of Nagpurians, as purchase of other sparklers and chakris has sky rocketed this Diwali.
Markets in Gandhibagh, Itwari and other areas are jam-packed with customers lining up to buy firecrackers. Not just the big shops, but small shops are also doing a good business. There are many illegal shops, sheds created for selling firecrackers in every part of the city. Many shopkeepers have clearly violated NMC rules and guidelines and have extended their shops to accommodate and lure the customers.
The firecracker industry makes a good Rs 100 crore business every year and with rising craze for these crackers in Vidarbha, the sale may see a high this Diwali.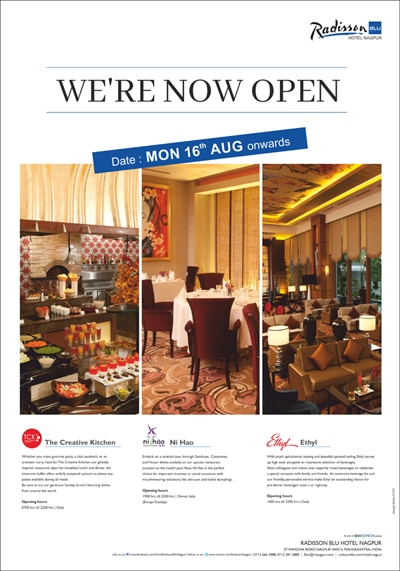 However, NGOs, environmentalists, schools and colleges had organised several workshops for the students and public to make them aware of the hazards of firecrackers. But, the sale in firecrackers tells a different story. If statistics are to be believed, where the sale of firecrackers has decreased in other parts of the country, it has sky rocketed in Vidarbha making a good Rs 100 crore business for firecracker dealers.
This year, a jump of 25 to 30 percent was seen in the demand of firecrackers as compared to last year. Though Nagpurians are queuing up for firecrackers, they are aware of the hazards of noisy firecrackers and the demand for sutali bomb and Lakshmi bomb, that have sound more than 50db, has gradually decreased. Moreover, less noisy crackers like chakris (fast spinning fireworks), sparklers, flower pots, fancy sparklers with stickers of Mickey Mouse and other cartoon characters are selling like hot cakes in the market. 'Whistling sparklers' has seen a sudden rise in demand in the past few years. Spinners are also available in the market to lure the kids.
Along with the demand, the prices of these firecrackers have also skyrocketed in the past few years. But, this could not kill the spirit of kids. Where middle class people are opting for low priced firecrackers, another section comprising mainly the business class is seen opting for the branded ones like 'Standards'. But, the enthusiasm is still the same.