Department of Management studies GNIET organizes "Tree plantation Drive" in GNI Campus.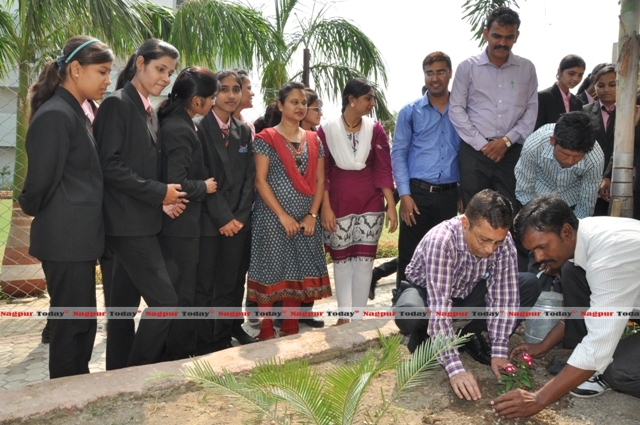 Nagpur: Guru Nanak Institute of Engineering and Technology, Department of management studies organized tree plantation program in GNI Campus for MBA Sem I & MBA III students.
The main objective of this program was to develop sense of responsibility towards Environment, to inculcate social values and contribute for the welfare of society & becoming future managers and provide practicability with the theoretical aspects of "Environment Management".
Sardar Navneet Singh Tuli CMD GNI, Sardarni Tanpreet Kaur Tuli MD GNI, Dr Sanjeev Shrivastava CEO GNI and Dr. N. V. Deshpande, Principal, GNIET, inaugurated the program by planting the first lot of tree. Along with the management, the Students & faculties of DMS, Prof. Jaspal Gidwani, Dr. Pravin Bhise, Prof. Shilpa Kulkarni, and Prof. Karvi Satpute also planted trees.
Students have actively participated in this program. Different issues of environment were discussed with the students and students expressed their opinion on plantation program.

Dr. N. V. Deshpande, Principal, GNIET, suggested that we should take care of trees as a child and by adopting their parental ship and set the examples for others. At the end of program Swati Purohit proposed the vote of. Dr. Pravin Bhise& Prof. KarviSatpute took special efforts for this program.