NAGPUR: Monsoon may be on its way out, but dengue continues to bite hard, especially the children. Doctors expressed concern over the number of patients coming up everyday with this viral infection. Collector Saurabh Rao and his wife Priyanka were also diagnosed with the disease recently and had to be hospitalized for over a week each. Their platelet count had fallen to as low as 60,000 (normal being 1.5 lakh) and they would have required blood transfusion if it had fallen to 50,000. Fortunately, they did not and recovered well. Rao said fogging and identification of mosquito breeding sites have been started in the city as well as the rural areas of the district.
The elders suffering from the disease mostly recover well but the children have prolonged illness. The reason why doctors are more worried about the spread of the disease is that its secondary problems include complications of liver, kidneys and lowering of blood pressure. "Last year, we saw many more adults having dengue than children. This year the trend has reversed. Luckily, there is sufficient awareness among people. The biggest complication that can arise in dengue is when it is in haemorrhagic form that can cause sudden bleeding sending the patient into a shock and lowering their blood platelet count and blood pressure," said physician Dr Satish Mulay.
Senior paediatrician Dr Uday Bodhankar said that even now four children were admitted in his hospital and many others had to be referred to other hospitals. "Every day, I see at least five children suffering from dengue and other five with dengue-like symptoms. Children with dengue should be kept well hydrated and nourished by feeding them with water, juices, milk and soups. As the blood platelet count can rise and fall suddenly in the disease, one needs to be very cautious," he said.
Even the smallest symptom of the disease should not be avoided by the parents, he warned. "Most patients are from outskirts of the city where there are many open fields as tall grass which is ideal breeding site for mosquitoes," he said. Dr CM Bokde, head of the paediatrics department at Government Medical College and Hospital (GMCH), said dengue results mostly from day time mosquito bites. "The duration of the disease has extended this season. While earlier patients would recover in 5-6 days, now they suffer for at least ten days. The symptoms can range from fever, swelling in the legs, face or stomach to black faeces," he said.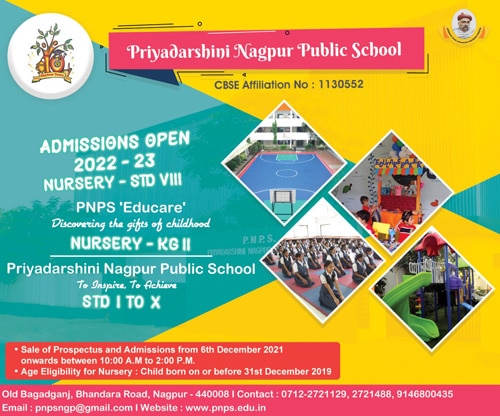 Explaining why the disease is still around, head of the medicine department of Indira Gandhi Government Medical College and Hospital (IGGMCH) Dr PP Joshi said, "the October heat is still on and winter is still to set in properly. Our observation is that the disease starts becoming less prevalent only after winter arrives," he said. Though there are one or two dengue cases in his department every day, he says the incidence has risen manifold compared to last year when he saw only 15 or 20 cases in the entire season.