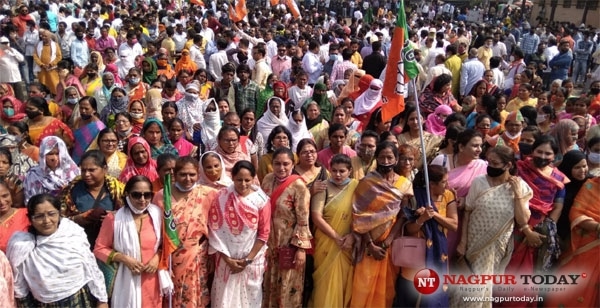 Nagpur: In what could be called as sheer mockery of Section 144 CrPC imposed by Nagpur Police in the wake of violence erupted in Maharashtra following Tripura incident, the city unit of Bhartiya Janta Party (BJP) called for morcha here on Monday.
Notably, the order issued by Joint Commissioner of Police Aswati Dorje on late Sunday, prohibits people from spreading messages and posts on social media platforms that could create communal rifts among groups, assembly of five or more people, as well as holding meetings, agitation in the Second Capital of the State as a preventive measure.
However, defying Section 144 imposed and without adhering Covid norms, hundreds of BJP workers gathered and staged demonstrations in the city.