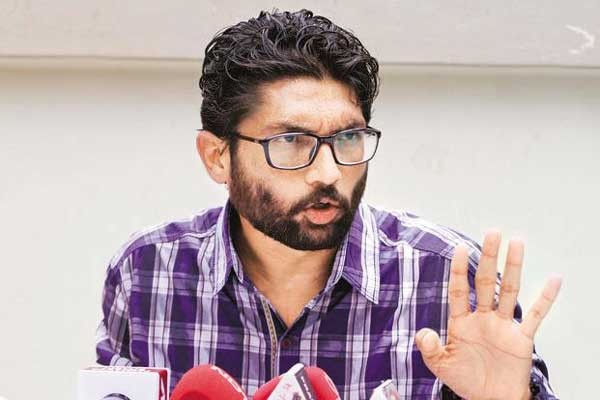 Pune: A defamation case has been registered against Gujarat MLA and Dalit activist Jignesh Mevani after he allegedly tweeted a morphed picture of a columnist, police said.
The columnist, Shefali Vaidya, lodged a complaint based on which a case was registered against Mevani on June 3 at Pune's Paud police station under IPC Section 500 (defamation) and Section 66 (C) of the Information Technology Act, said a police official.
According to the police, Mevani tweeted a picture of Uttar Pradesh Chief Minister Yogi Adityanath, spiritual leader Sri Sri Ravi Shankar and Vaidya together on May 29 along with a still from Hindi film 'OMG Oh My God!' and allegedly drew a parallel between the two images in his tweet.
Mevani later acknowledged that he had tweeted a photoshopped picture and deleted the contentious tweet.
"I am told that this is a photoshopped image. Apologies for posting it without verification. Deleting my previous tweet now and will be careful in future.
"We all should be careful abt this and whenever we get to know that it's fabricated we should delete it," tweeted Mevani after removing the controversial post.
Vaidya, however, approached the police and registered a complaint alleging Mevani had downloaded her photo from her social media account, cropped and morphed it and used it in his tweet.
Mevani, by allegedly posting defamatory comments against her and circulating the morphed image on a microblogging site, caused mental harassment to her and her family, the complainant said.