Second Capital recorded total 894 dengue cases and five deaths from January to October 25 this year
Nagpur: The mosquito buzz due to prolonged rainy season has set the alarm bells ringing as Nagpur witnessed alarming rise in dengue cases this year. The unusually lengthy monsoon has led to an increase in breeding grounds of mosquito vectors, which is contributing to the rise in dengue cases.
According to the media reports, in comparison to 390 dengue cases, including two deaths, in Nagpur Division from January to October last year, the rise this year is over 750% to take the number of cases to 3317 and 17 deaths in the same period in the division. Alarmingly, 82 dengue cases have been detected in the first 21 days of October. Last year, there had been the same number of cases, but between January and October.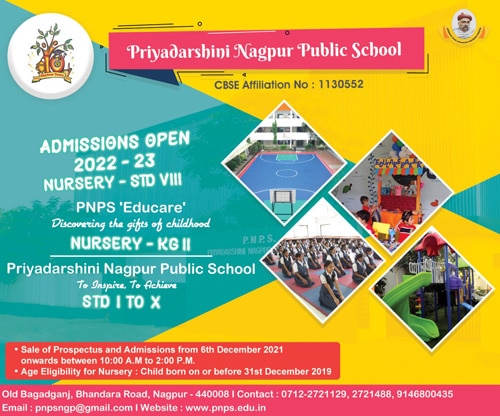 The more disturbing fact is that within a span of four days, between October 21 and 25, 41 cases of dengue have been reported in Nagpur city. The total number of dengue cases has reached 123 till October 25 in the city. In Nagpur rural, 61 cases have been detected in October this year.
The reports further said that the Second Capital has recorded total 894 dengue cases and five deaths from January to October 25 this year. The rural area in the district saw detection of 1210 cases till October 21.
According to the experts, the prolonged monsoon is to be blamed for the phenomenal rise in dengue cases apart from other factors. Dengue transmission is sensitive to fluctuations in rainfall and other weather conditions because it is transmitted by the Aedes mosquito. Studies have identified that extreme rainfall can result in mosquito breeding site flushing.
The breeding:
•The dengue mosquito lays its eggs on the walls of water-filled containers in the house.
•The eggs hatch when submerged in water. Eggs can survive for months.
•Female mosquitoes lay dozens of eggs up to 5 times during their lifetime.
•The mosquito life cycle, from egg to larvae, pupae, and to an adult mosquito, takes 8 days and occurs in water. Adult mosquitoes live for one month.
•Adult mosquitoes "usually" rest indoors in dark areas (closets, under beds, behind curtains); only female mosquitoes bite humans.
•The dengue mosquito can fly several hundred yards looking for water-filled containers to lay their eggs.
•A few mosquitoes per household can produce large dengue outbreaks.