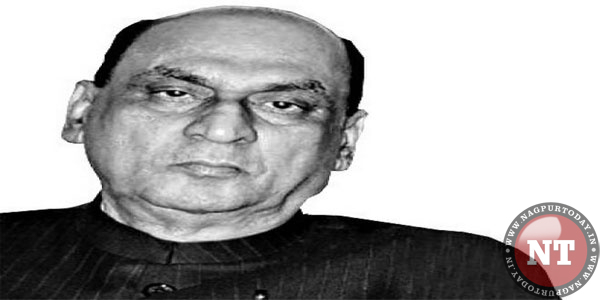 Nagpur: If all goes as per the plan, Nagpur may soon get another distinction of its leader being elevated to the post of Governor. BJP sources informed that political stalwart and well known educationist Datta Meghe could be made Governor of Sikkim, in order to attract his supporters in Vidarbha. Union Transport Minister Nitin Gadkari has been reportedly pushing the envelope to get Meghe to the coveted post.
Meghe has switched many sides till date. From Congress to NCP and now into BJP, Meghe has donned various cloaks to fit the political bill. Meghe who basically belongs to Congress ideology, was considered as the man close to Maratha satrap Sharad Pawar a couple of years ago. Following his close proximity to Pawar, Meghe had been benefitted many times in the past.
However things could not last for long. Later Meghe broke away his association with Pawar and joined Congress. Recently Meghe jumped to the BJP boat saying that he would remain loyal to the party till the rest of his life. He also announced that he would never contest any elections in future but agreed to accept the post of Governor in case the party assigns him the responsibility.
Sources revealed that old time BJP leader Banwarilal Purohit had since long evinced interest in taking up charge as Governor. Purohit was reportedly backed by Chief Minister Devendra Fadnavis. Meanwhile, Meghe also met senior BJP leader Nitin Gadkari and expressed his interest in serving as Governor of some state. However, at that time Meghe's wish could not be materialized as Fadnavis had the last word.
Meghe's son Sameer has contested Assembly polls from Hingna constituency and won the elections. Sameer is considered as one of most active MLAs among his counterparts.
With the changing equations now, Datta Meghe's name is likely to be announced as the Governor of Sikkim soon.