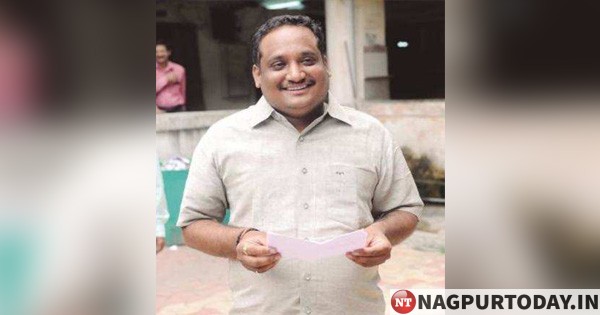 Nagpur: City BJP President Praveen Datke on Monday expanded the party's Executive Committee. Four General Secretaries, 21 Vice Presidents and chief of various cells have been inducted in the new body comprising young and experienced faces. Balya Borkar, Sanjay Bangale, Rambhau Ambulkar and Sunul Mitra have been made General Secretaries while Rajesh Bagdi has been inducted as Treasurer. Virendra Kukreja and Ashish Mukim are new Joint Treasurers.
Girish Deshmukh has been given the responsibility of volunteers training, virtual rally, IT cell, whatsapp group coordinator. The 21 Vice-Presidents are Bhojraj Dumbe, Sandip Jadhav, Ashish Wandile, Vilas Trivedi, Avinash Thakre, Jaiprakash Parekh, Krishna Kawale, Sanjay Thakre, Sudhir Raut, Kisan Gawande, Ramesh Bhandari, Dilip Gaur, Mahendra Raut, Dr Kirtida Ajmera, Chetna Tank, Martin Moris, Sandip Gavai, Sambhaji Bhonsale, Abdul Kadir, Kamil Ansari, and Ramesh Shingare. The Contact Heads including Pramod Pendke, Ajay Dixit, Bholanath Sahare, Vijay Aasole, Ashish Pathak, and Anil Manapure. The Secretaries are Bunty Kukde, Ramesh Wankhede, Ketan Mohitkar, Nishant Gandhi, Ram Munje, Shivnath Pand, SatishWade, Ravi Ambadkar, Adv Rahul Zamre, Sachin Karalkar, Suryakant Shirsath, Amol Thakre, Yogesh Shahu, Seema Dhomne, Sarika Nandurkar, Vijay Kewalramani, Laxmikant Daduriya, Kishor Pethe, Shripad alias Chhotu Borikar, Sonu Mishra.
Chandan Goswami has been retained as Publicity Head while his Deputy is Shakti Thakur. South Indian Morcha incharge P S N Murty, Office Head Sudhir Hirde, Voters list registration head Ramesh Dalal, Deputy Vijay Fadnavis, Administrative coordination Asif Khan, his Deputy Adv Girish Khorgade, Reception head Subhash Kotecha, Atmanirbhar Bharat Convenor Aniruddha Palkar, Entrepreneur Morcha incharge Milind Kanade, NT cell incharge Yogesh Ban, Swachhata Abhiyan Bholanath Sahare, Office head Sudhir Hirde. Datke also announced the heads of various cells including Mahila Morcha – Nita Thakre, Yuva Morcha Parendra Patle, SC Cell Rajesh Hathibed, ST cell Ravi Pendam, OBC Ramesh Chopde, Medical Cell Dr Girish Charde, Vyapari Cell Sanjay Wadhwani, Divyang Cell – Shrikant Bhoge.