Nagpur: The outgoing Mayor Pravin Datke on Saturday counted achievements during his tenure of two and half years. He also expressed his disappointment over non-starter of some of his pet projects but hoped that the new team would take lead and bring them to light.
Interacting with media persons, Datke said that 60-70 percent of different works that were pending since the past 15 years were completed during his tenure. However, his pet projects such as NMC organizing a marathon race or single window system for sanctioning of building maps could not materialize. "A marathon race organized by Nagpur Municipal Corporation would have brought a good name to the Orange City and put it on the map of country.
Similarly, a single window system for sanctioning of building maps would have been a great service to the citizens. But it remained a non-fulfilled goal. But I am confident the new team would strive for achieving the goal in their tenures," Datke stated.
The outgoing Mayor further said that in the past two and half years, 29 General Body Meetings and Special Meetings were held and 402 resolutions on various development activities were passed. Because of this reason, BJP won the trust of people and also 108 seats in the just concluded NMC election. Citizens powered the party to score a hat-trick and rule the civic body consecutively for the third time," Datke said.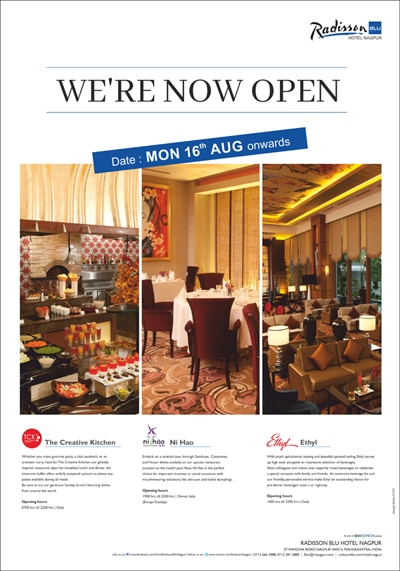 "Today, transport system has achieved new standards as a fleet of old and new buses are running on city streets. Every paisa due from old operator (Vansh Nimay) will be recovered," Datke declared.
He said that whatever responsibility the party bestows on him and former Leader of Ruling Party Dayashankar Tiwari would be accepted and fulfilled. "We will extend our fullest cooperation to the new team of office-bearers. Efforts will be made to run the NMC House smoothly with the cooperation of Opposition parties," Datke said.
BJP has fulfilled 90 percent of promises made in its manifesto. Remaining works will be completed along with the works promised in the new manifesto, Datke said and added that several development projects were accomplished and will continue to do so for benefit of citizens.