Nagpur Today.
Raisoni Group of Institutions had organized the Dhamal Dandiya at Amrut Bhavan in the city on September 26, 2014. True to their promise of bringing one or the other celebrity to participate in Garba dance with the students, they had invited Mahek Chahal (Norwegian: Mahék Chahal) is a Bollywood actress and a Norwegian model.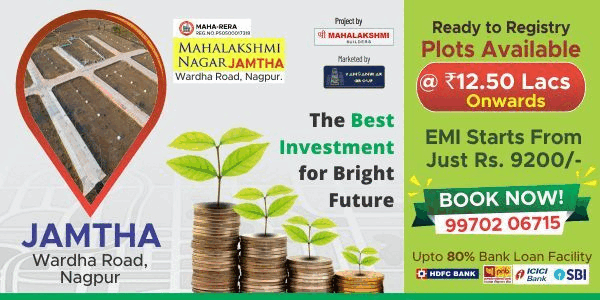 Mahék attired in a long Ghagra and a beautiful Choli joined the dancing and danced with the faculty, students and every visiting student from other colleges too. Unlike any other actress, she was ready to pose for any photograph with any student. The students enjoyed her company and she enjoyed theirs.
The students attired in the traditional attire of colourful embroidered Ghagra Cholees or Chaniya Choli complete with jhumkas (large earrings), necklaces, Bindi, Bajubandh, Chudas and Kangans, Kamarbandh, Payal, and Mojiris by the gals while guys wore Kafni Pyjamas with a Ghagra and Pagadi on the head with Bandhini Dupatta, Kada, and Mojiris. Trained by the official Choreographer of Raisoni Group Chetan Dashmukhe, the guys and gals danced away with aplomb.
While speaking exclusively with Nagpur Today, Mahek Chahal claimed that she made her Bollywood debut as the lead role in the movie Nayee Padosan (2003). This was followed by various movies such as Chameli (2004), Punjabi movie Dil Apna Punjabi (2006), Wanted and Main Aurr Mrs Khanna (2009), Yamla Pagla Deewana. She claimed that she had featured in the Norway reality television show Fristet (2011). She said that she was also in the reality television show Bigg Boss-5 (2012).
When asked how she felt about Nagpur, she said that this is a great city with a very vibrant youth.
When asked how did she enter into the film industry, she claimed that this was her childhood dream and has been at it right from her childhood. She claimed that she has been into theatre, acting, dancing, photography, shooting etc.
Mahék is an IT graduate.
When asked what does it take to be an excellent actor or actress, she replied that like every profession, acting too has its required education. One needs to learn various skills like acting, dialogue delivery, voice intonations, theatre, clean skill and command over various languages including Hindi, English etc.
In her message to the youth of the city, Mahék said that always follow your dreams and never let anyone bring you down. If one is really passionate about any professional field, he or she will certainly succeed. She said that India used to be called one of the third world countries, but in reality, there is nothing that we as Indians cannot do. The youth should work hard to bring the country to Number One, leading and progressive countries in the world. She also added that one should always respect and love one's parents and never hurt their feelings. Mahék felt that our culture has a rich history and is rich in many ways than one, so one should endeavour to retain and cherish it.
Mahék wished the citizens of Nagpur a "Shubh Navratri".   
In an exclusive talk with Nagpur Today, Chairman of Raisoni Group of Educational Institutions, Sunil Raisoni wished all the citizens a Happy fun-filled Navratri. He also wished and blessed the youngsters saying "May this festive season be a very blessed and enjoyable one for them."
Managing Director of Raisoni Institute of Engineering and Technology for Women Shobha Raisoni said that Navratri is one festival which induces enthusiasm that everyone takes part in Garba dancing immaterial of whatever religion or region one may belong to. This is one festival that depicts unity in diversity.
One of the Directors of Raisoni Group Hemant Sonare said that Dhamal Dandiya is a great start to a spectacular happening event in Raisoni. With this Raisoni group are confident to add more happiness and spread enthusiasm among Raisoni family of students, faculties and all stakeholders.
Director of Raisoni College of Engineering and Technology Dr Preeti Bajaj said "Wishing everyone a Happy Navratri. May Maa Durga give lots of strength to fight with one's internal weaknesses / illness and give a purified personality.
Dr A Y Deshmukh said that Garba and Navratri events give an opportunity to our students to celebrate the tradition to interact with one another. It also gives us a chance to fulfill the students' aspirations regarding festive mood. Wishing everyone a Happy Navratri. 
PICS BY : Vinay Thorat