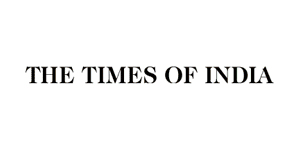 NAGPUR: The Nagpur bench of Bombay high court has ruled that a daily wager employed by a government organization is a public servant and is liable to be prosecuted under the Prevention of Corruption Act, 1988. After being acquitted by a trial court 13 years ago, Nagorao Motghare – who was accused of taking Rs 100 bribe – was convicted by the high court recently.
"If it is considered that on the date of trap he was still a daily wage worker, there is nothing on record to show that even daily worker cannot be termed as 'public servant'," a single judge bench of Justice AR Joshi ruled. The court convicted Motghare, a resident of Pauni in Bhandara, who was working as line helper with the MSEB, under Section 7 and Section 13(1)(d) read with Section 13(2) of Prevention of Corruption Act. He was sentenced to undergo six months rigorous imprisonment under first count and one year on second count and also told to pay Rs1,100 fine.
Motghare was appointed as daily wager in MSEB on April 4, 1979, and worked in the same capacity till August 31, 1988, after which he was appointed as line helper also on daily wages. He was trapped by Anti-Corruption Bureau taking Rs100 bribe on March 20, 1992.
The trial court, while acquitting the accused, had ruled that daily wages meant a worker works for eight hours in day time and for the next day his appointment is fresh and his past appointment is not tenable at all. Moreover, he was appointed as daily wage labourer and thereby he is not entitled to get benefit of his past services, the trial court observed.
The ACB challenged this verdict in the high court. Citing Section 2(c)(iii) of the Prevention of Corruption Act which defined a 'public servant', the court stated that any person in the service or payroll of a corporation established by or under a central, provincial or state Act, or an authority or a body owned or controlled or aided by the government or its company as defined in Section 617 of the Companies Act, 1956 (1 of 1956), falls under its purview.
Justice Joshi further observed that considering the substantive evidence of sanctioning authority and also the answer given by the accused while recording his statement, now it cannot lie in his mouth that he was not a public servant as on the date of trap and as such the provisions of Corruption Act would not be applicable to him. "In that view, it must be said that the trial court had fallen in an error in accepting the Motghare's defence and acquitted the accused," Justice Joshi ruled before convicting Motghare.