Nagpur: The Nagpur Bench Of the Bombay High Court Today confirmed the anticipatory bail to two accused in the much hyped Dabba Scam. The two applicants Uttam Malu & Zakir Husain were earlier denied bail by the High court itself and were in fact the only two accused whose bail was rejected by the High Court. After, this decision, in the other connected matters, while delivering an important Judgment in the Dabba scam, the High Court held that the Police & EoW inherently lack powers to initiate action and register FIR against them for alleged violations under the Securities Contract Act 1956 and the authorities specified under Section 26 alone can initiate action. The Central or State Government or The Securities & Exchange Board of India (SEBI) or the recognized Stock Exchange, alone can initiate action by filing a complaint before the Special court. Thus, the role of Police before filing any such complaint is sans any authority. In the said matter,as curious strategy, the legal team chose to pose a pure question of Law & Interpretation before the High Court for consideration. Considering the said arguments, the High court had delivered the said Judgment.
In the said Landmark matter, the entire top brass of Police Machinery and EoW were left embarrassed when the arguments of the accused were accepted by the Court holding that action of Police was void ab initio. It may be noted that several top IPS officers were closely following the matter and even attending the court proceedings especially since the validity of Police action was questioned. Even in June, 2016, the Court observed, that Senior Advocate Gupta had made arguments touching the validity of the proceedings, however at that time, looking at other material at hand, the High Court had reserved it's opinion on the said topic.
The State of Maharashtra also moved the Supreme court against the aforesaid order, but agains received a jolt when the Apex court refused to stay the order of the High court inspite of Attorney General Mukul Rohatgi pressing making very strong arguments for the state.
Justice S.B Shukre today relied on the earlier view taken in other matters and granted bail to the two accused.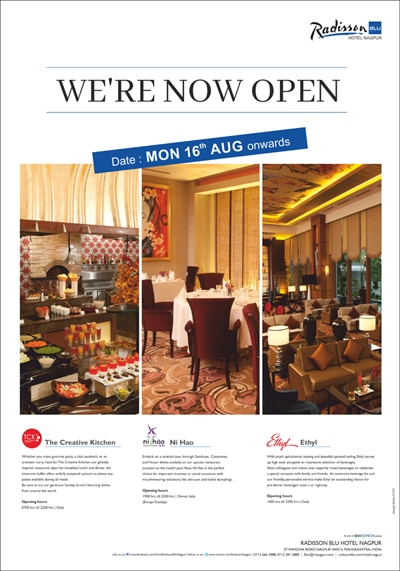 Senior Advocate Avinash Gupta along with Aakash Gupta Advocate appeared for the accused, APP appeared for the State.
– RAJEEV RANJAN KUSHWAHA