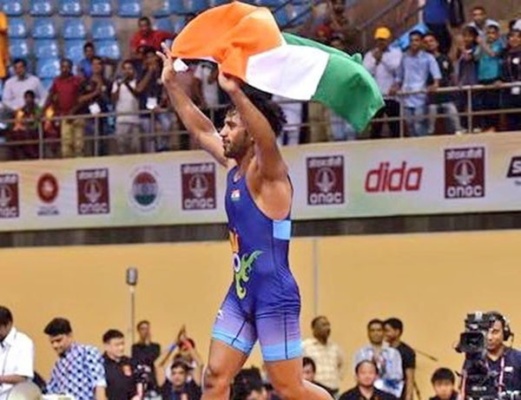 Bajrang Punia won gold medal in men's 65kg freestyle wrestling on Friday.
It was a dominant performance by the Indian. He won by reaching ten technical points first against Wales' Charig Kane.
Pooja Dhanda lost 7-5 to Nigeria's Odunayo Adekuoroye in the gold medal match of the women's 57kg freestyle wrestling.
Earlier, Pooja reached the gold medal match after beating Joseph Essombe Tiako of Cameeron 11-5 (3-1 in classification points) in the semi-finals.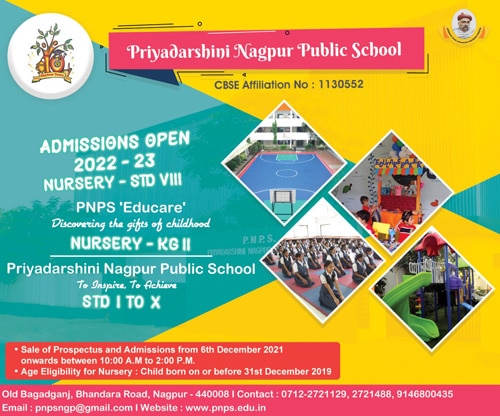 India's Divya Kakran won bronze in women's freestyle 68kg.
Earlier, Kakran went down 1-11 to Nigeria's Blessing Oborududu in women's freestyle 68kg semi-finals.
Boxer Naman Talwar lost to Jason Whateley of Australia in a unanimous decision. But he bagged the bronze medal in the 91kg boxing category.
Earlier, Manish Kaushik defeated James McGivern in the 60kg semi-final. So three medals converted from a bronze to gold/silver. Amit Panghal and Gaurav Solani had also won.
Shreyasi Singh was eliminated from the women's trap finals in fifth position. She failed to win a medal this time.
Shreyasi was earlier leading in the women's trap finals out of six competitors.
Shreyasi, was later on fourth spot out of six, and had hit 11 shots out of 16.
After 20 shots, Shreyasi was 5th place among 6 shooters.
Shreyasi qualified for the final of women's trap shooting after finishing fourth in the qualification stage, shooting a series of 23, 24 and 20 for a total of 67 points.
Saina, Srikanth storm into semis
Saina Nehwal entered the women's singles semi-finals on Friday.
She beat Canada's Rachel Honderich to win 21-8, 21-13 in 32 minutes.
World No 1 Kidambi Srikanth also entered the semi-finals with a 21-15, 21-12 win over Singapore's Ryan Ng Zin in the men's singles match.
Sikki Reddy and Ashwini Ponappa progressed to the semi-finals of the women's doubles event after defeating Hasini Ambalangodage and Madushika Beruwelage 21-11, 21-13.
Satwik and Chirag Shetty also entered doubles semi-finals with a 21-14, 15-21, 21-9 win over Peng Soon Chan/Soon Huat Goh of Malaysia.
Anish clinches GOLD
15-year-old Anish Bhanwala won gold in men's 25m rapid fire pistol at Commonwealth Games.
This is India's 16th gold at the Games.
The Indian marksman bettered the Games record score of 30 to win the final and become the youngest Indian gold medallist at the Commonwealth Games.
Following Anish's gold medal, India surpassed their medal tall at the Glasgow Gaes in 2014.
Anish went into the six-man man final having topped the second stage of qualification with a score of 580-22x.
Neeraj Kumar finished fifth.
Javelin thrower Neeraj Chopra qualifies for finals
Star Indian javelin thrower Neeraj Chopra on Friday qualified for the finals of his event at the Commonwealth Games after achieving the qualifying mark in just his first throw to finish second in his group.
Joining Chopra in the men's javelin thrown finals was Vipin Kasana.
Chopra threw the javelin to 80.42m to achieve the mark in his first attempt. The effort left him fourth overall in a field where seven of the 12 qualifiers achieved the mark set for the finals.
"I was happy with my (only) throw of 80.42 (metres) when the automatic qualifying was set at 78mm," the 20-year-old said.
"I have spent the past 25 days, training with my coach Uwe Hohn (Germany). This year he has been coaching in India and I will be training in Germany in three months," he added.
It is to be noted that Australian Kathryn Mitchell also trains with Hohn. She won a silver in the event on April 11.
"She had a very good performance with a Games record (in the women's javelin throw). Australia must be very happy," Chopra said of her.
Like his junior teammate, Kasana also needed just one throw (78.88) to make the finals.
Men's 4 X 400m Relay: India finish second with time of 3:04.05 to qualify for the final on Saturday. Botsawana, Kenya, Fiji, Jamaica, India, Bahamas, Australia, and Trinidad and Tobago qualified.
Jinson Johnson qualified for the 1500m final with time of 3:47.04.
Table Tennis: Mouma Das and Manika Batra reached the finals of the women's doubles and assured another medal for India.
But Pooja Sahasrabudhe and Sutirtha Mukherjee lost 0-3 against Tianwei Feng and Mengyu Yu of Singapore in women's doubles semifinals.
Wrestling: Divya Kakran reached the semi-finals of women's freestyle 68 kg after winning one bout and losing another.
Mausam Khatri reached the men's freestyle 97kg final.
Bajrang Punia also entered men's freestyle 65 kg semi-finals with an emphatic win over Nigeria's Amas Daniel.
Squash: Joshna Chinappa and Dipika Pallikal defeat Samantha Cornett and Nikki Todd of Canada to advance to women's doubles semifinals.