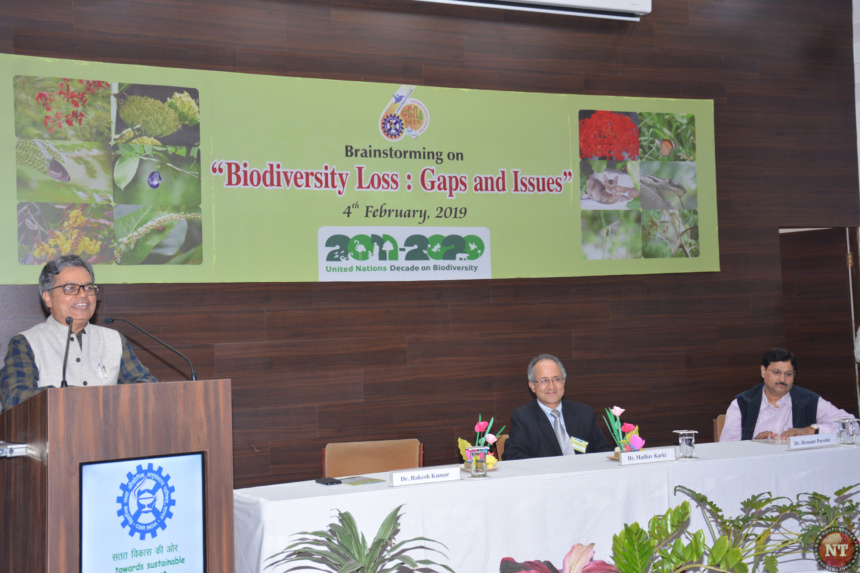 Nagpur: Conservation of biodiversity is a major concern being faced by every nation. For this CSIR-National Environmental Engineering Research Institute (CSIR-NEERI) organized a brainstorming session on biodiversity loss: gaps and issues on Monday at NEERI Auditorium. Dr. Madhav Karki, Member, Multidisciplinary Expert Panel of the Intergovernmental Platform on Biodiversity and Ecosystem (IPBES) of the UN representing Asia region presided over the inaugural session. Dr. Rakesh Kumar, Director, CSIR-NEERI and Dr. Hemant Purohit, Head, Environmental Biotechnology and Genomics Division were also present on this occasion. The session dealt with various problems and their solutions and how one can help in saving it.
While delivering a lecture on 'State of Biodiversity and Eco-system Health in Asia and Pacific', Dr. Karki said that biodiversity should be seen as a mainstream issue while framing economic policies. Indigenous and local communities should have key roles to play in decision making to conserve local lands. The rapid economic growth in the Asia Pacific region, accompanied by increased resource use by a growing urban population has generated significant pressures on the region's biodiversity. Meeting the needs of the region's population while also ensuring the protection of biodiversity is a challenge, one that will require significant effort to address, he added. If the situation continues as such then he alarmed that by 2050 there will be 45% loss of species and habitats, corals may degrade up to 90%, and 29% bird species may extinct.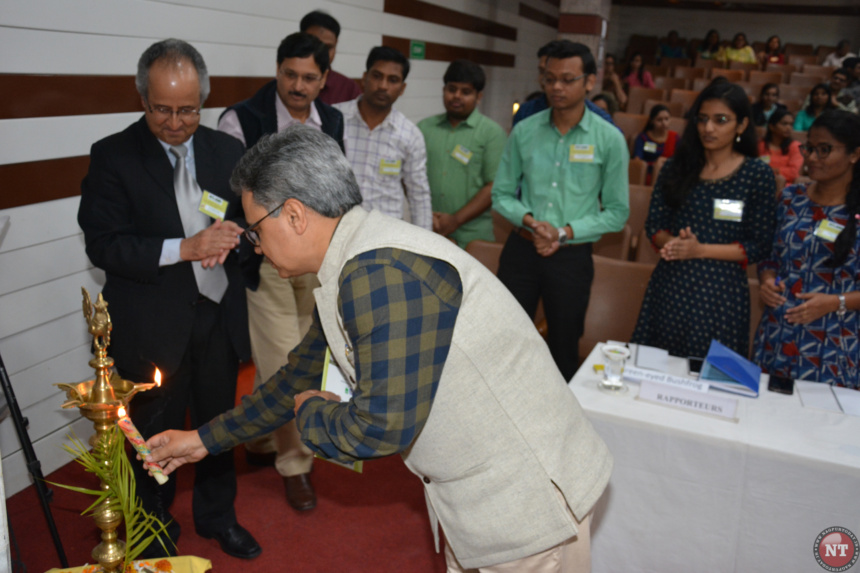 He advised that there is an urgent need to fill up the knowledge gaps by conducting a research study.
Dr. Karki stated that there are already many examples of innovative approaches to addressing biodiversity loss in the region including initiatives to integrate natural capital values into government planning processes
and private sector operations. Such initiatives need to be further built upon and expanded, he added.
Dr. Rakesh Kumar, Director, CSIR-NEERI in his welcome speech said that environment and development are inter linked, these should not be treated separately. But natural resource conservation needs to be addressed carefully because a country will survive only when it has its own resources.
Dr. Hemant Purohit, Chief Scientist and Head, Environmental Biotechnology and Genomics Division (EBGD) gave an overview of the brainstorming session.
Various sessions on biodiversity loss, challenges, restoration, rehabilitation were organised during which several scientists, policy planners, researchers, and biodiversity enthusiasts deliberated on important issues.
The experts were Dr. R K Maikhuri, Dr. P. Soni, Dr. Subramanium, Dr. Sunil Nautiyal, Dr. Atul Vaidya, Dr. P.K. Labhasetwar, Dr. J.S. Pandey, Dr. M. Suresh Kumar, Dr. B K Sarangi, Dr. Moshmi Bhowal, Dr. Rima Biswas, Dr.
Anuradha Nirurkar, Dr. R J Andrew, Dr. Saravana Devi, Devendra Mahajan and Kuldeep Roy. Dr. (Mrs) Shalini Dhyani conducted the proceedings.