Nagpur: Our Nagpur, hometown of 2 powerful state politicians, a Union Minister and chief minister has the dubious distinction of not only recording the highest crime rate among urban centres in the state, it's eighth on this parameter among 19 cities of the country with a population of more than two million.
The report released by the National Crime Records Bureau shows Nagpur recording a rate of 469 cognizable offences under IPC per one lakh population compared to Pune at 322.7 and Mumbai at 215.1.
In terms of overall rank based on this crime rate, Nagpur stands eighth followed by Pune (12) and then Mumbai (15).
Further analysis of the data under different heads, shows up Nagpur in a still more frightening scenario.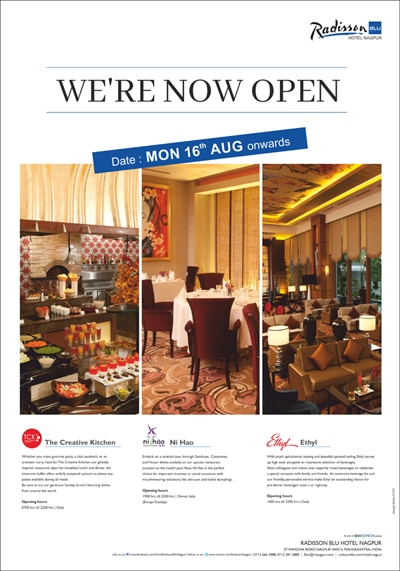 Crime rate against women: Nagpur tops on crucial parameters such as the crime rate against women in terms of cases per one lakh population.
Nagpur recorded (113) per lakh and is ranked fifth nationally while Pune is ranked eighth (89.2) and Mumbai is far behind at 12th position (60.2).
Kidnapping and abduction: On kidnapping and abduction, Nagpur has a rate of 20.4 and a total of such cases at 509, a jump from 355 in 2015, putting it at a horrifying No.2 position nationwide. Pune is ranked sixth and Mumbai seventh.
Sad neglect of Nagpur admit Police too
Reacting to the findings, director general of police Satish Mathur is reported to have said, "Mumbai is a financial and commercial capital. As such, we were concentrating on Mumbai. In days to come, we have to enhance security infrastructure in other cities in the state and that too in a time-bound period."
A retired DG, speaking to Toi, agreed that the state has neglected the security infrastructure in other urban centres in Maharashtra despite their rapid growth. As a result, Nagpur, Pune, Nashik and Aurangabad have seen a spurt in crime against women and children.
"Mumbai always deserves a special treatment for maintenance of law and order, but at the same time, CM must ensure that adequate security infrastructure is made available to smaller cities too on top priority," he said.
Why hasn't having the CM from Nagpur helped?
Prabir Chakravarty, Nagpur's own very senior Police officer ( retired), who has had the distinction of being Special Advisor to Mr. R.R. Patil when he was both Home Minister and Dy. Chief Minister, explains clearly where the problem lies.
"At an approximate estimate – a figure given to me by a serving police official – 45% of police positions remain vacant in Nagpur! (Persons are transferred from rest of Maharashtra, but don't join).
We suffer from double injustice: first, there are less posts for Nagpur and Vidarbha, secondly positions remain unfulfilled."
Prabir points out that the tremendous shortage of man power has exacerbated the already bad crime situation in this region.
"Traditionally there has been more crime in Nagpur, and also Amraoti, due to many factors. Geographical location is one of them. Nagpur being so well connected to the rest of the country, it is easy to commit a crime and then disappear somewhere. Railway crime is also more due to this very reason!"
Railway crime highest in Maharashtra
Speaking of Railway related crimes, Maharashtra fares badly there too.
The state, with its vast network of rail lines including the Mumbai suburban railways, reported the highest number of cases registered by the Railway Protection Force (RPF). Maharashtra stood second in the cases registered by the other agency — Government Railway Police (GRP) – last year, according to the National Crime Records Bureau (NCRB) data.
The state saw 2,23,360 cases filed by the RPF in 2016. Maharashtra was followed by Uttar Pradesh (1,24,720), Madhya Pradesh (98,964) and Tamil Nadu (81,639).
Mumbai with its vast network of suburban railways has had the worst criminal figures, but the situation in Nagpur is not a happy one either.
A Ibrahim Sheriff RPF's senior divisional security commissioner, Central Railway, said that there is steep rise in crime against passengers which has grown by nearly 50%. "Free registration of offences may be one of the reasons behind the bloated crime figure, but we are taking it as a challenge now," he said.
But superintendent of police, (in-charge), GRP, Prakash Jadhav and Sheriff are both reported to be gearing up to increase coordination between the two units to increase security in the railway premises.This increase in crime is the main reason the two agencies are planning to work in tandem in the future.
Shortage not only in police but other administrative positions too
Chakravarty, who has spent much time and energy dwelling on such issues and is a self confessed advocate of Separate Vidarbha (as were Gadkari and Fadnavis also once, let's not forget!) expresses regret and anger that Vidarbha faces paucity of middle level as well as senior personnel across the board.
"In the Nagpur pact, it was promised that Vidarbha would get 23% of Govt. jobs. But the reality is very dismal – only 3% of senior positions, in police or elsewhere, go to Vidarbhites and the general proportion is only 7% !"
"MPSC, in its wisdom, selects very few job aspirants from Vidarbha, and others do not want to be posted here."
Given this scenario, is it any wonder that despite best efforts of local police, crime rates for Nagpur are bad?
Would having a dedicated Home Minister help?
Since Fadnavis became CM 3 years ago, he has kept Home Ministry with himself. This practice seems to be followed by other BJP CMs too.
But Chakravarty feels that would not make much of a difference.
"No CM can act entirely on his own. He is only the head of the cabinet… whatever people may opine, he is NOT like the M.D. of a Company!
During my tenure as Special Advisor to R.R. Patil, who had the reputation of being a strict Home Minister, I still had the sad experience of my advise not being implemented. He was a very good person, very clean, yet his hands were often tied."
Others would beg to differ pointing out that only a full time, dedicated Home Minister could remove the lacunae in providing adequate security infrastructure to rest of Maharashtra, apart from Mumbai.
It is not just crime, state tops in Corruption too
The National Crime Records Bureau (NCRB) data put Maharashtra on top of the list of corruption cases (1,016) in 2016. Maharashtra was also the highest in corruption cases in 2014 (1,316 cases) and 2015 (1,279 cases)
The state is followed by Odisha (569), Kerala (430), Madhya Pradesh (402) and Rajasthan (387).
But experts still opine that this no cause for concern. They say the numbers are reflective of the rise in awareness. "With the stern action by the Maharashtra anti-corruption bureau (ACB), there has been a rise in the number of corrupt people being trapped," said Praveen Dixit, former director general of police (DGP) of the state, who served till July 2016.