Nagpur: 58 murders. 51 attempts to murder. 200 robberies including 89 chain-snatchings. 2050 burglaries including 577 house-breakings. 1006 vehicle thefts. 107 rapes. 325 kidnappings. Period: 8 months from January to August 2016. These disturbing figures depict the crime scenario in the Second Capital City of Nagpur. In all 6379 crimes of different nature including the abovementioned were reported in the period. The facts and figures also show that the crimes took a dive in the year 2016 as compared to the same period in 2015 but not with a big variation. In 2015, a total of 6648 crimes were registered in various categories.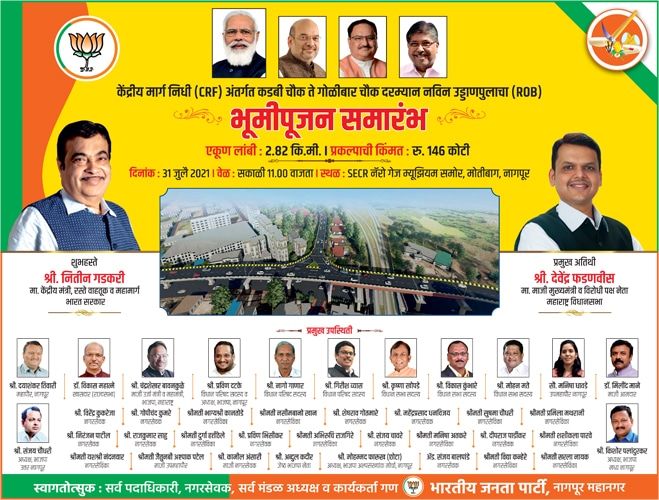 The information was provided by the Public Relations and Information Department of city police in response to an RTI query posed by the activist Abhay Kolarkar.
The city police scored better points in detection front. Out of the 6379 incidents of crime, 4043 cases were detected and accused arrested or detained with percentage being 63. On the other hand, out of 6648 cases of crime, 3973 were detected with percentage being 60.
In the same period, 40 assaults on police personnel were reported up to August 2016. The figure for 2015 is 43. Cheating cases were on the increase with 264 reported in 2016 as compared to 260 in 2015.
In another reply, the city witnessed a total of 337 persons committed suicide at various lakes in the past over 4 years. (2012 to August 2016). Gandhisagar (Shukrawari Talao) emerged as the favourite spot for the unfortunate lot as the water body saw 210 persons taking a plunge to end their lives. Ambazari Lake emerged second favourite with 63 persons committing suicide. Futala with 41 suicides stood third. In Gandhisagar Lake, 188 males, 21 women and 1 kid embraced the death in the period.
The gardens in the Second Capital City relatively were the safest places for womenfolk as almost no cases of rape, molestation, teasing were reported at Botanical Garden, Ambazari Garden, Futala or Telangkhedi Garden and at other gardens.