Shweta Tripathi demands suspension of her husband, warns of fast unto death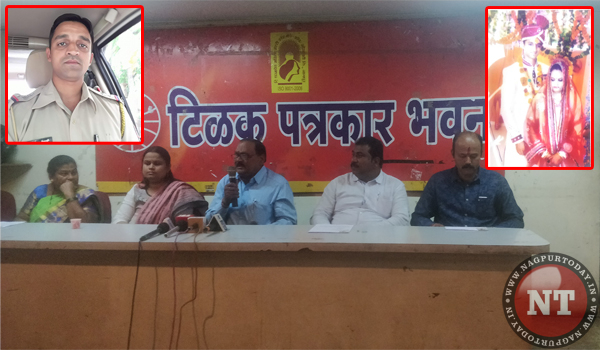 Nagpur: Police Sub-Inspector (PSI) of Crime Branch in city found himself on slippery ground when his wife levelled damning accusations of dowry demand and domestic violence against him.
Addressing a press conference at Tilak Patrakar Bhavan here on Tuesday, the victim Shweta Rajkumar Tripathi (33), accompanied by her relatives, allegedly claimed that her husband Rajkumar Ramnagina Tripathi and in-laws subjected her to mental and physical torture over dowry demand. Shweta alleged that she was detained in a locked room, starved for days and subjected to domestivc violence. Shweta said that soon after their marriage on January 21, 2015, her husband Rajkumar Tripathi, a Police Sub-Inspector in Crime Branch, and his parents started demanding dowry of Rs 10 lakh. Unable to fulfil the demand, she was allegedly tortured mentally and physically. "I was detained in a locked room with hands and legs tied by rope. I was given no food for days and abused in indecent language. Beating was a routine. Fed up with the dreadful ordeal, I informed my parents about the dowry demand and torture," Shweta stated.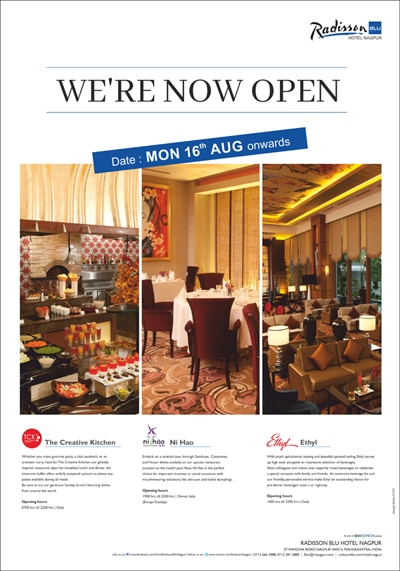 The victim further said that the situation turned worse when she gave birth to a daughter. The harassment intensified and her daughter was kept away from her in a separate room. "My ordeal came to light when suddenly my father and some relatives arrived to our house and saw for themselves the situation and my condition. Soon thereafter, a complaint was lodged at a nearby police station. But shockingly, no action was initiated by the police department against the accused husband," Shweta alleged and added that many times her husband whipped out his service revolver and threatened to kill her.
At the press conference, a social activist Pravin Sharma demanded immediate suspension of PSI Rajkumar Tripathi or else the victim would launch fast unto death at Samvidhan Square.
Others present at the press meet include Laxminarayan Tiwari, Pravin Sharma, Shankar Belkhode, social activist and Corporator Surekha Ghorpade apart from Shweta Tripathi.
Police version:
The Gittikhadan Police Inspector Vinod Chaudhary said that the allegations are very serious and initiating the lawful action, police have booked the accused PSI Rajkumar Tripathi and his relatives under Sections 498(A), 34 of the IPC read with sections of Dowry Prohibition Act. However, according to Supreme Court guidelines, the accused in such cases are not arrested immediately. Further investigations are underway, he said.
Accused PSI's version:
When contacted, the accused Police Sub-Inspector Rajkumar Tripathi said that all the accusations levelled against him are false and baseless. "It is a conspiracy to defame him and his family. I will come with true facts at right time at a press conference soon," the PSI said.